Generic Lipitor recalled after glass particles found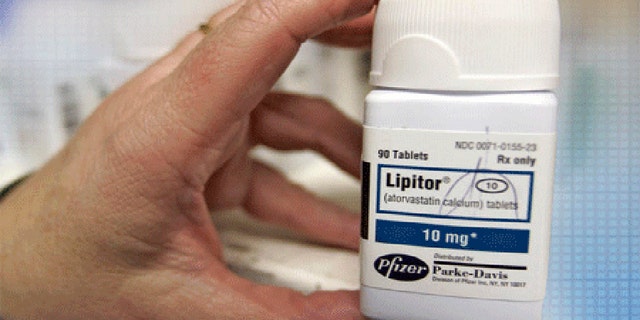 Ranbaxy Laboratories Ltd. has recalled more than 40 lots of its generic version of the cholesterol-lowering drug Lipitor from the U.S. market after finding batches containing small glass particles.
Ranbaxy, an Indian unit of Japan's Daiichi Sankyo Co. said the voluntary action would cause a temporary supply disruption, but the company expects to complete an investigation of the matter within two weeks and resume shipments thereafter.
The Food and Drug Administration said the recall could lead to a shortage of atorvastatin, the generic name for Lipitor. "We are doing everything we can to mitigate a shortage, including reaching out to other manufacturers," said Sarah Clark-Lynn, an FDA spokeswoman. "We're monitoring the situation."
The FDA said it wasn't aware of any reports of injuries or deaths tied to the recalled product.
Ranbaxy was one of the first companies to begin selling generic Lipitor a year ago, under the terms of a prior settlement of patent litigation with Pfizer Inc., which makes branded Lipitor. Pfizer's U.S. market exclusivity for the blockbuster branded drug expired, clearing the way for low-price generic copies from multiple manufacturers.
Pfizer also has lost exclusivity for Lipitor in other countries. Its branded Lipitor sales declined 56 percent to $3.36 billion for the first nine months of 2012.
Ranbaxy's generic Lipitor sales covered 44 percent of the U.S. market for the drug—including branded and generic product—as of October, said Ross Muken, an analyst at ISI Group LLC. Competitor Watson Pharmaceuticals Inc. will "most certainly" benefit from the recall, Mr. Muken said. Pfizer supplies Watson's version of the drug.
Ranbaxy said Friday it is conducting a retail-level recall of certain lots of 90- and 500-pill bottles of atorvastatin, in dosage strengths of 10 milligrams, 20 milligrams and 40 milligrams. The 80-milligram dosage isn't part of the recall. The company said "select batches" may contain glass particles measuring less than one millimeter. Lot numbers and product details can be found at http://www.ranbaxyusa.com/images/a.pdf.