Forget juicing — tea is the new cleansing craze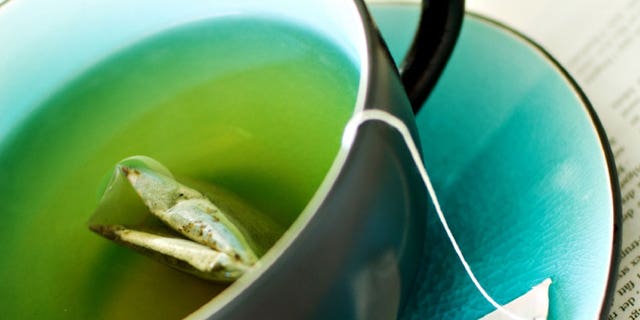 Green juice and bone broth may be all the rage among the healthy set, but Kelly Choi has a different miracle liquid of choice: tea.
"Tea saved my mother's life. It changed my life. And I believe it will change yours," Choi writes in her new book, "The 7-Day Flat-Belly Tea Cleanse."
The journalist and former "Top Chef Masters" host first rediscovered the wonders of tea in her 20s, when she was modeling for the Elite agency and working as a VJ for MTV Korea.
"In Korea, tea is everywhere — even in the vending machines," says Choi, 39, who was born in Seoul but moved to the States when she was 3.
"Tea had been common in my house when I was young, but over time, my family moved away from this lifesaving drink," she recalls.
Her father, a former pharmacist in Korea, made a nightly ginseng tea. And her mother, a former nurse, boiled roasted barley, which they drank throughout the day. But the healing rituals seemed to fall to the wayside as her parents transitioned to the American lifestyle — drinking soda while operating a convenience store in Virginia.
It obviously wasn't a healthy lifestyle, and her mother developed diabetes. Five years ago, with her mother's condition worsening, Choi delved deeply into the healing power of tea and used it to create a cleanse. Her program classifies teas into four categories — fat-blocking, metabolism-boosting, flat-belly and stress-busting — and has followers drinking each type at specific points in the day, along with a small tea-and-fruit smoothie for lunch and a wholesome dinner.