Forget enterovirus: RSV kills kids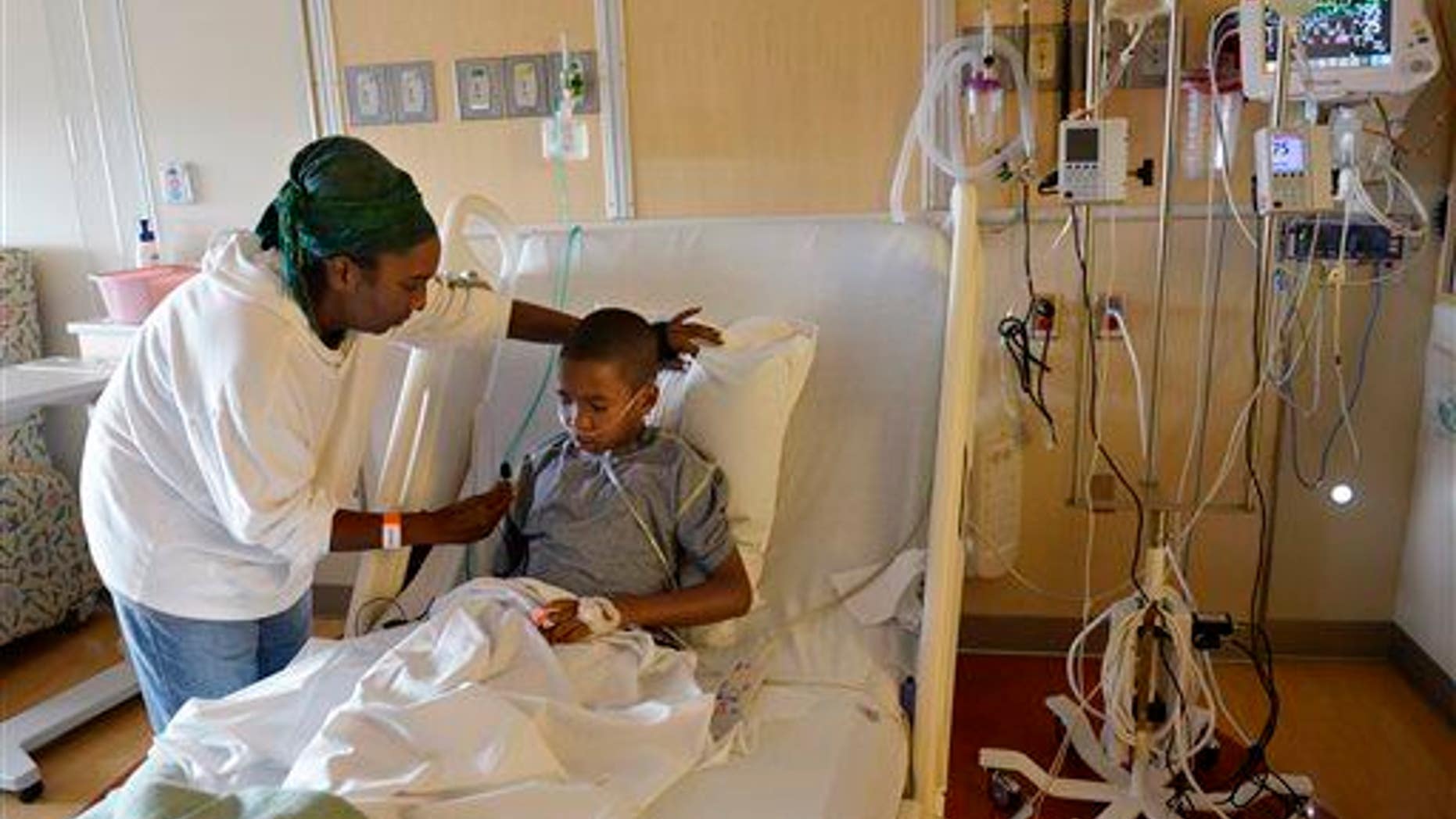 Enterovirus-68—a respiratory illness for which there's no specific treatment, according to the CDC—has sent hundreds of people (mostly kids) to the hospital nationwide: By last count, there were 443 cases reported in 40 states, NBC News notes.
But one doctor says that the illness may be a bit overhyped. "Hysterical, that's the way I describe it," Dr. Paul Checchia of Texas Children's Hospital tells NBC.
"It is a significant respiratory pathogen, but it is not really different from a lot of other respiratory pathogens out there." There are plenty of other viruses that do major damage each year: The respiratory syncytial virus (RSV) sends up to 125,000 kids to the hospital annually and kills as many as 200 (an estimate Checchia thinks is conservative); it's especially dangerous for newborns—and the elderly, 10,000 of whom die of it in America each year.
Even the regular flu killed 105 children last year, according to NBC. Meanwhile, no deaths from EV-68 have been officially reported. And the kids who've suffered the most from EV-68 tend to have underlying respiratory or neurological problems, NBC notes.
Another expert suggests that EV-68 is getting more attention than other dangerous illnesses because of the unusually wide outbreak; "RSV is always there," he says, "and people get used to it." One frightening potential symptom of EV-68, however, that could set the virus apart from other illnesses: paralysis.
Health officials are trying to determine if 10 children in Colorado who were recently hospitalized with muscle weakness in their limbs experienced this symptom because of EV-68—evidence of the virus was found in the nasal passages of six of the children, CNN reports.
However, a medical director at Children's Hospital Colorado says that "parents shouldn't panic—this is very, very uncommon." (One study warns that experimenting with mutant viruses could cause a pandemic.)
This article originally appeared on Newser: Forget Enterovirus: RSV Kills Kids
More From Newser