Florida police investigating doctor who told sick mother to 'get the hell out'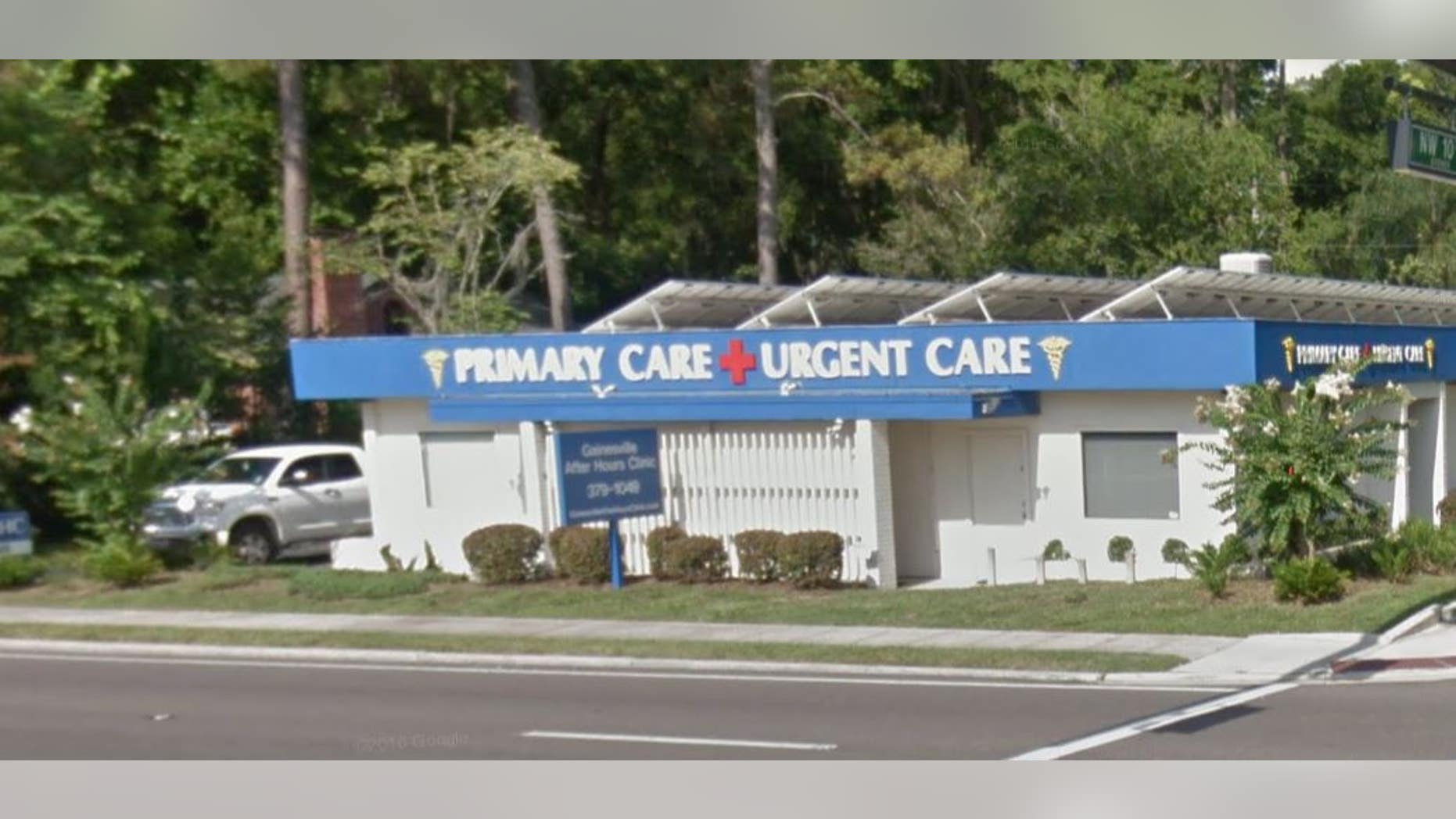 A Florida doctor who was caught on video telling a woman Monday to "get the hell out" after she questioned her wait time is under criminal investigation.
The Gainesville Sun reported that Gainesville Police have opened a criminal investigation into Peter Gallogly, a doctor at Gainesville After-Hours Clinic, following the viral video.
WARNING: THIS VIDEO CONTAINS EXPLICIT LANGUAGE
Gainesville Police spokesman Ben Tobias confirmed to the media outlet that an investigation was pending.
Jessica Stipe, 38, posted the video of the incident on Facebook and wrote that she asked Gallogly how much longer she had to wait to be seen. Stipe said she made an appointment at 6:30 p.m. and by 7:45 p.m., she was still waiting.
BILLBOARD FEATURING CHEMO BELL TO RING EVERY TIME CHILD FINISHES TREATMENT
"By 7:45 was not seen still in severe pain and throwing up in the trash can. All they had me do was pee in a cup to see if I'm pregnant," Stipe wrote.
The woman said she asked for her co-pay money back so she could rest at home but Gallogly became furious that she asked to be reimbursed. Her daughter caught the interaction on video.
The video showed Stipe asking for her money back and Gallogly telling her that she would be waiting longer if she had gone to an emergency room.
"Are you kidding me?" the doctor said. "We've already been working on you. We've done a urine test on you. I've seen you."
Stipe said she was "miserable" and wanted to go home before the doctor replied: "Then fine. Get your money and get the hell out."
Stipe's daughter, who was filming, was heard saying: "Mom, I got it on video, it doesn't matter. What's your name (doctor)?"
ITALIAN WOMAN AWARDED SICK PAY FOR TIME OFF TO TAKE CARE OF ILL DOG
Gallogly appeared to grab the girl's phone after she asked him the question. Stipe claimed the doctor also shoved her daughter.
However, Gallogly appeared to have a different story, the Miami Herald reported. The clinic posted a statement from Gallogly who apologized and told his side of the story.
"Ms. Stipe had been increasingly belligerent and abusive to the office staff, cursing them and threatening them with violence, because she was unwell and had been waiting to be seen by me for more than an hour," Gallogly wrote.
"I went to the front desk only because after Ms. Stipe received her refund, she refused to leave the office, and continued her abusive behavior towards staff."
"At the end of the events, I most regrettably lost my temper, and spoke to the women in a most unprofessional manner," Gallogly continued. "I make no excuses for my unacceptable behavior. But please appreciate that the video is but the last minute or two of a very abusive tirade against my office staff by the two women."