First mosquitoes test positive for West Nile virus in Illinois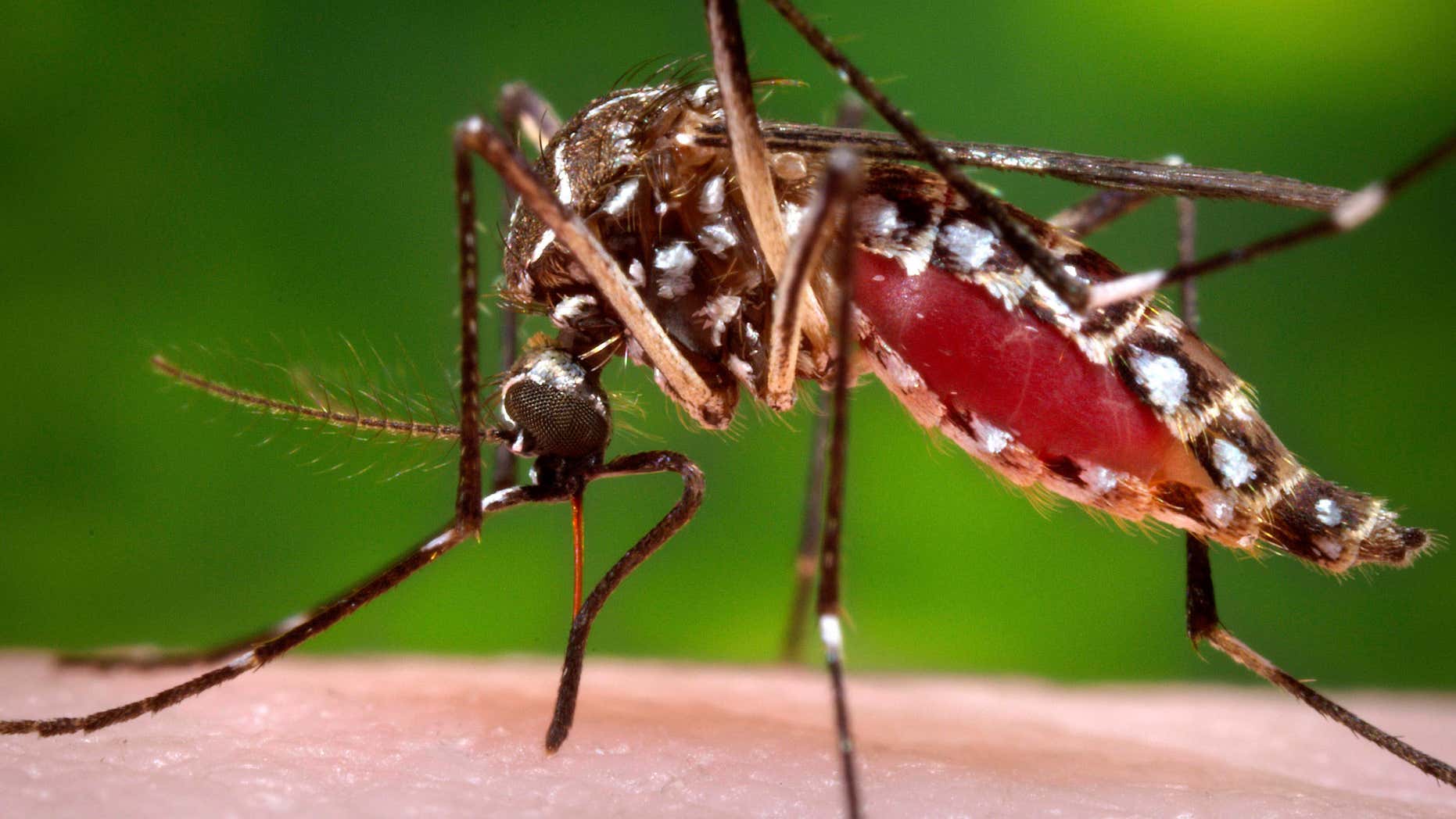 Mosquitoes in Illinois tested positive for the West Nile virus, the first group of infected insects found in the state this year, health officials said.
The mosquitoes that tested positive for the virus were discovered last week in Godfrey, located north of St. Louis, Missouri, Illinois Department of Public Health reported on Tuesday.
"Although we see West Nile virus in Illinois every year, it's still important to take precautions to protect yourself by wearing insect repellent and getting rid of standing water around your home," IDPH Director Nirav D. Shah said.
Humans typically contract West Nile virus through house mosquitoes bites. Common symptoms include fever, nausea, headache and muscle aches. Most people infected with the virus do not develop any of the symptoms.
EBOLA VACCINE APPROVED FOR CONGO AMID OUTBREAK IN REMOTE REGION
More than 150 people were reported to contract West Nile virus last year, Illinois health officials said. Five people died. There have been no cases reported so far this year.
Illinois health officials also said they were testing the mosquitoes for Zika virus, which posed as a major concern to pregnant women last year.