Firefighter fighting for his pension after ALS diagnosis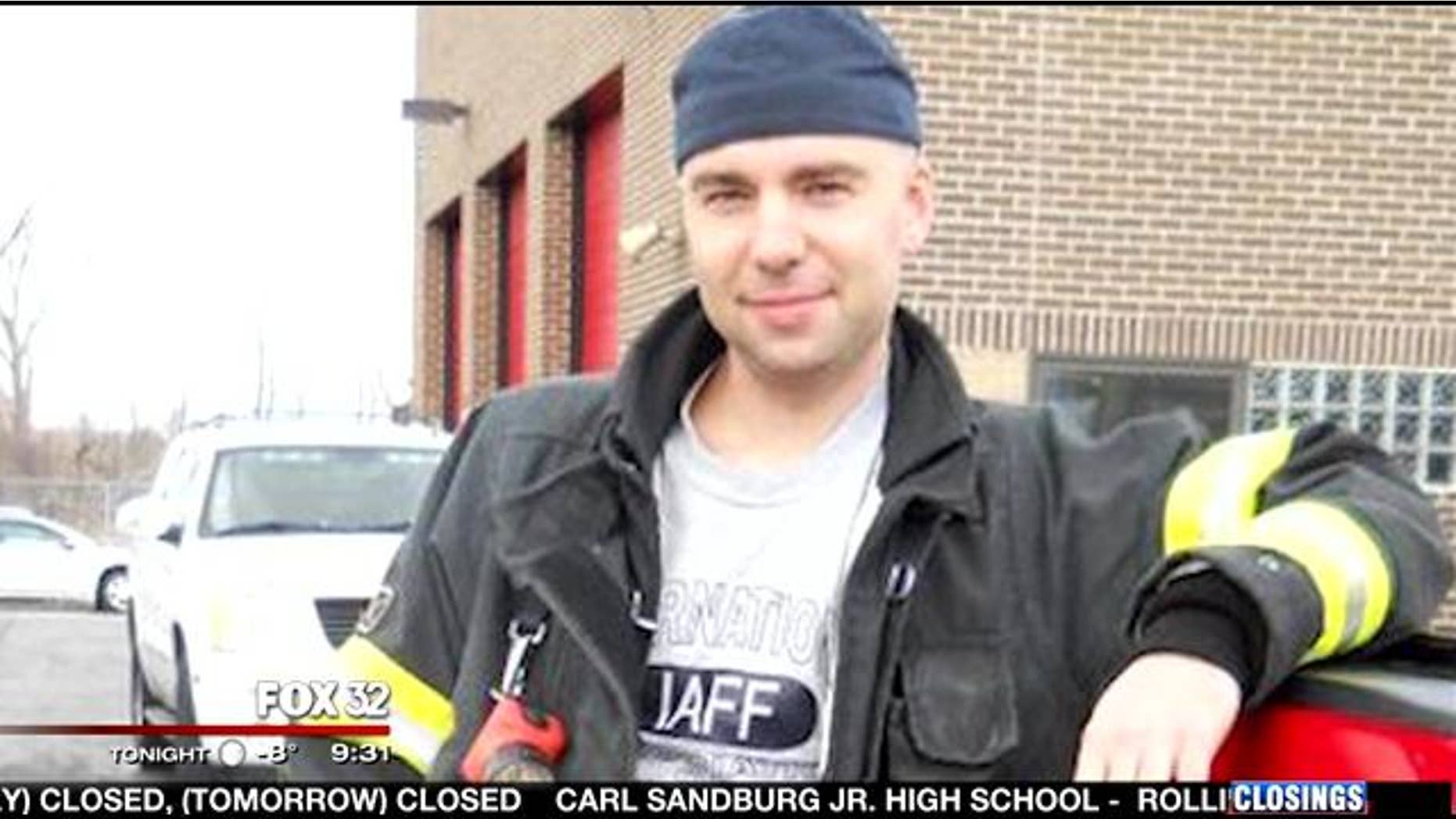 An Illinois firefighter is fighting for his pension after being diagnosed with amyotrophic lateral sclerosis (ALS), Lou Gehrig's disease.
Two years ago, 31-year-old Derek Hogg, of Kankakee, Ill., just south of Chicago, was diagnosed with the progressive neurodegenerative disease. He had to give up active firefighting and was put on desk duty.
Now, Hogg is about to lose his job, months short of qualifying for his pension, My Fox Chicago reported. Hogg's last day is Feb. 19, when his Family and Medical Leave Act coverage expires, according to My Fox Chicago. His 7-year work anniversary is June 1, the date when Hogg would qualify for a $3,200 monthly disability pension— money that would continue to go to his wife and two young children after he dies.
According to the ALS Association, while the life expectancy of an ALS patient averages about two to five years from diagnosis, the disease is variable. Many people live five years or more, and more than half of all patients live more than three years after diagnosis.
"It's such a big deal to receive this pension and he's only a few months shy of it. And it's not our fault he was diagnosed at such a young age and he's so close," his wife, Holly, told My Fox Chicago.
Hogg appealed at the Kankakee city council meeting, but mayor Nina Epstein said there was nothing she could do to reverse the decision.
Hogg's fellow firefighters have volunteered to work his shifts until June 1, but Epstein would not allow the plan, saying it's not allowed by pension law.
After hearing about Hogg's story, Wendy Abrams, executive director of the Les Turner ALS Foundation, appealed to mayor Epstein to reconsider her decision.
"Most employers want to help. They really don't want to deny the people that have worked for them so long to make them comfortable in their time of need," Abrams told My Fox Chicago.
Epstein told My Fox Chicago she has received many "hateful responses" to her decision but cannot change her mind.
"I understand the emotion, but I do not understand how people are asking me to forget the legal basis for this decision … We have done everything possible to accommodate this man, short of granting him his pension," Epstein told the news channel.
The Les Turner ALS Foundation plans to launch a social media campaign to pressure the mayor. They're also providing Hogg with a lawyer to explore whether the city has followed the law.
"I believe she is able to find a way. She is able. She just hasn't worked with us on it. She just simply said, 'No, I can't,'" Hogg told My Fox Chicago.