Fifteen years after autism panic, a plague of measles erupts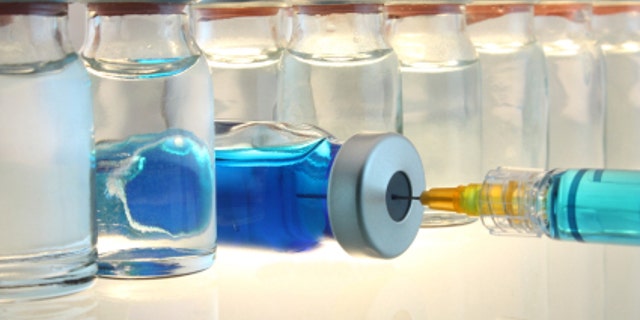 NEWYou can now listen to Fox News articles!
PORT TALBOT, Wales – When the telltale rash appeared behind Aleshia Jenkins's ears, her grandmother knew exactly what caused it: a decision she'd made 15 years earlier.
Ms. Jenkins was an infant in 1998, when this region of southwest Wales was a hotbed of resistance to a vaccine for measles, mumps and rubella. Many here refused the vaccine for their children after a British doctor, Andrew Wakefield, suggested it might cause autism and a local newspaper heavily covered the fears. Resistance continued even after the autism link was disproved.
The bill has now come due.
A measles outbreak infected 1,219 people in southwest Wales between November 2012 and early July, compared with 105 cases in all of Wales in 2011.
One of the infected was Ms. Jenkins, whose grandmother, her guardian, hadn't vaccinated her as a young child. "I was afraid of the autism," says the grandmother, Margaret Mugford, 63 years old. "It was in all the papers and on TV."
The outbreak presents a cautionary tale about the limits of disease control. Wales is a modern society with access to modern medical care and scientific thought. Yet legions spurned a long-proven vaccine, putting a generation at risk even after scientists debunked Dr. Wakefield's autism research.
The outbreak matters to the rest of the world because measles can quickly cross oceans, setting back progress elsewhere in stopping it. By 2000, the U.S. had effectively eliminated new home-grown cases of measles, though small outbreaks persist as travelers bring the virus into the country. New York City health officials this spring traced a Brooklyn outbreak to someone they believe was infected in London.