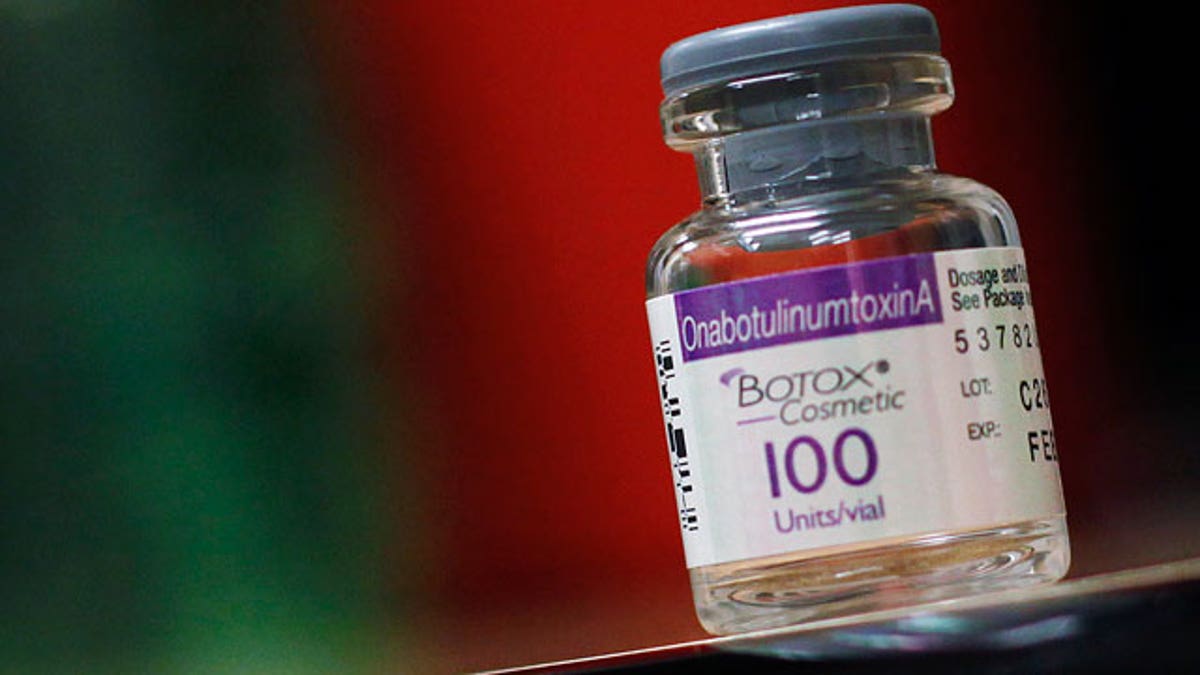 U.S. drug regulators approved Allergan's Botox for treating a specific kind of overactive bladder on Wednesday, setting the stage for wider use of the popular wrinkle treatment in those with bladder problems.
The U.S. Food and Drug Administration said Botox can be injected into the bladder to treat those who lose bladder control because of damage to the nervous system, through conditions such as multiple sclerosis or spinal cord injury.
The drug received a similar approval in Europe earlier this month.
The company will also try to gain approval to market Botox to a broader population of patients with overactive bladder, the company's CEO David Pyott told Reuters earlier this month.
"This approval is positive as it may bode well for the eventual approval of Botox in idiopathic (of unknown cause) overactive bladder," Leerink Swann analyst Seamus Fernandez said in a research note.
He forecast sales of about $40 million for the current bladder label by 2017, and $210 million in 2017 for the broader label, which he expects Allergan to file for next year.
Overactive bladder, caused by uncontrollable contractions of the bladder, causes frequent urination, urgent need to urinate and inability to control urination.
A single injection of Botox into the bladder can relax it and increase its storage capacity, with the effect lasting for about nine months.
About 60 to 80 percent of patients with multiple sclerosis or spinal cord injury experience some form of bladder problems, Allergan said, out of 350,000 such patients in the United States.
"It's very smart for management to build out these therapeutic indications for Botox because it's more difficult for competitors to get into these areas as opposed to the cosmetic side, where they're probably going to see continued market share losses," said Michael Waterhouse, analyst at Morningstar.
Botox' active ingredient is a toxin that blocks nerve signals. It gets about half its annual sales of $1.5 billion from reducing wrinkles. It is also approved to prevent migraine headaches and to treat upper limb spasticity, neck pain from cervical dystonia and certain types of eye muscle problems and spasms of the eyelids.
Botox offers a new treatment option for patients who do not respond to standard treatments for bladder control, pills called anticholinergics, which include oxybutynin and Astellas and GlaxoSmithKline's Vesicare.
Allergan shares closed up 3 percent at $77.90 at the end of regular trading Wednesday on the New York Stock Exchange, outperforming a 0.5 percent increase in the Arca Pharmaceutical Index of large U.S. and European drugmakers.