Families see better end-of-life care for cancer than other diseases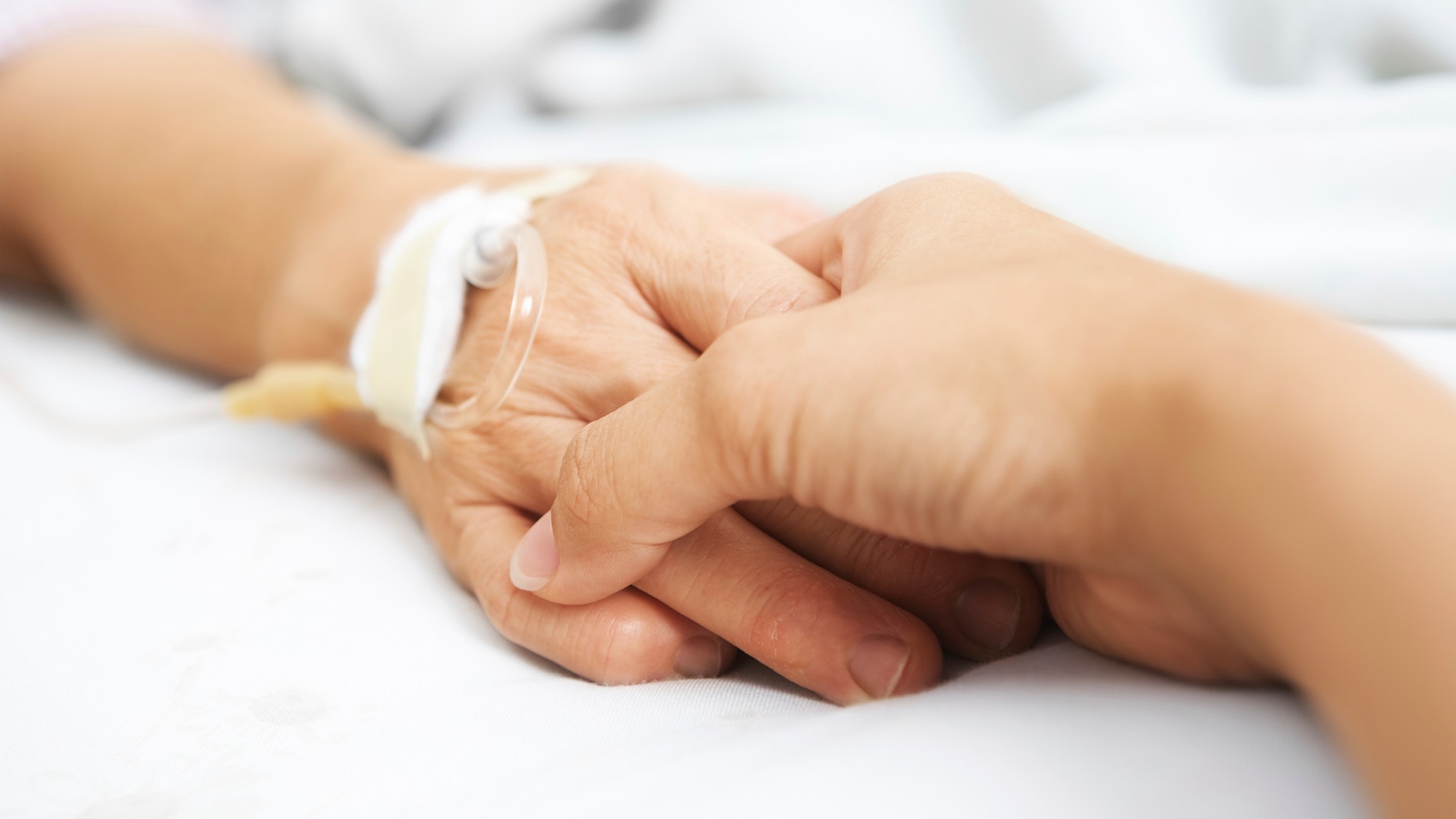 Families may be happiest with end-of-life care when their loved ones have cancer or dementia, because those patients are often treated with a focus on comfort and quality of life as they reach their final days, a U.S. study finds.
At 146 Veteran Affairs facilities nationwide, researchers surveyed family members of more than 34,000 patients who died of cancer, kidney failure, cardiopulmonary failure, dementia or frailty.
They looked at several factors associated with higher-quality end-of-life care, including whether patients received a palliative care consultation in the last 90 days of life, whether they had a do-not-resuscitate order in place when they died, and whether they died in a hospice or palliative care unit.
All of these things were much more common for cancer and dementia patients than for the other people in the study, researchers report in JAMA Internal Medicine.
"Our study showed that patients with cancer and dementia were more likely than other patients to be seen by a palliative care provider - a doctor or nurse practitioner who specializes in symptom management and support around medical decision-making for seriously ill patients," said lead study author Dr. Melissa Wachterman, of Brigham and Women's Hospital and the VA Boston Healthcare System.
Almost three-fourths of cancer patients and more than 61 percent of dementia patients received palliative care consultations.
But only about half of patients with late-stage kidney failure got the same opportunity, the study found. Fewer than half of people with congestive heart failure, chronic obstructive lung disease, or frailty got palliative care consults.
Roughly one-third of patients with kidney failure, cardiopulmonary failure or frailty died in an intensive care unit - much higher than the rates for cancer and dementia, 13 percent and 9 percent, respectively.
A similar proportion of families rated end-of-life care excellent for cancer and dementia patients, but fewer did for the other conditions in the study.
One limitation of the study is that it's difficult to determine the exact medical problems patients faced at the end of life by reviewing diagnosis codes used for medical billing, the authors note. They also said it's possible the results might not apply to people treated outside of the VA system.
Even so, the findings add to a growing body of evidence suggesting that patients and families may be more satisfied with end-of-life care when they have the opportunity to die outside a hospital and with palliative care focused on comfort and the quality of their final days, the authors conclude.
Too often, terminally ill patients don't understand the trajectory of their disease, the potential benefits and harms of continued treatment, or the potential for integrating palliative care into their treatment plan, Dr. Amos Bailey of the University of Colorado School of Medicine at the Anschutz Medical Campus and colleagues note in an accompanying editorial.
Many people with illnesses other than cancer often don't realize when they're in an end-of-life situation, Bailey said in a phone interview.
Patients may also steer clear of hospice care because they don't want to stop active treatments to focus only on comfort and quality of life, Bailey said. The VA, however, doesn't require people to give up on hospice to get palliative care, he said.
Medicare, the U.S. government health insurance for the elderly and disabled, explains on its website that while hospice care is for people with a life expectancy of six months or less, "If you live longer than six months, you can still get hospice care, as long as the hospice medical director or other hospice doctor recertifies that you're terminally ill."
"People are feeling like if I go to hospice I'm giving up on this chance to take this treatment that may help me live a little longer," Bailey said. "So there has been this terrible choice - the fact is we shouldn't be forcing people to make this choice."
SOURCE: http://bit.ly/297jJKD JAMA Internal Medicine, online June 26, 2016.