Factbox: Cannabis industry reacts to DEA decision on marijuana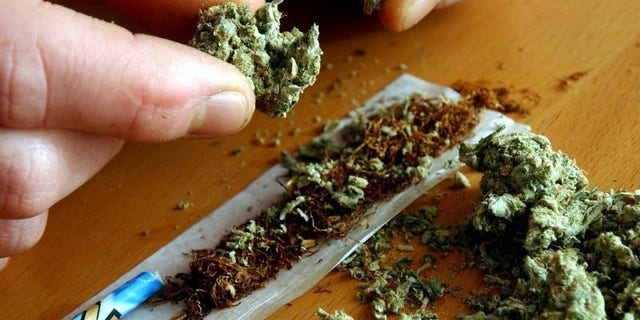 The U.S. Drug Enforcement Administration on Thursday denied requests to stop classifying marijuana as a dangerous drug with no medical use, leaving users and businesses in limbo after many states have legalized it for medical or recreational purposes.
But the DEA did relax certain restrictions on growing marijuana for research purposes.
For decades, marijuana has been listed as a "Schedule I" drug, placing it on par with heroin and LSD.
Following are responses from cannabis industry executives.
STU TITUS, CEO of MEDICAL MARIJUANA INC (MJNA.PK), a California maker of hemp oil
"It's unfortunate that we're not going to be able to further legitimize the industry, as I'm sure this will have a negative impact on the ability of these businesses to bank on cannabis industry cash."
GEORGE ANASTASSOV, CEO of AXIM BIOTECHNOLOGIES INC (AXIM.PK), a Manhattan company developing a cannabis-based chewing gum for multiple sclerosis
"This DEA announcement affects the industry very positively. It will weed out the snake oil salesmen from the market. The companies which provide sufficient evidence for efficiency, that is sufficient for drug registration, will be able to move forward in the market and succeed."
JONATHAN TEETERS, director of government affairs for Tradiv, an online wholesale marketplace that connects cannabis cultivators with dispensaries
"Rescheduling could be a Trojan Horse that keeps cannabis in a controlled substance status. This could potentially undermine local efforts to shape medical and recreational regulatory landscapes. This type of move by the federal government ... could make it more difficult to bring cannabis to market."
"Removing cannabis from the Controlled Substances Act may be a much better approach for all parties concerned."
TROY DAYTON, CEO of ARCVIEW GROUP, which links investors to cannabis businesses
"They have their head in the sand. Voters, countless studies, major doctor groups, and millions of patients overwhelmingly recognize the medical applications of cannabis."
"This market is still poised to grow at a 32 percent compound annual growth rate over the coming years because voters understand that cannabis is clearly a medicine that doctors and patients should be able to have as a treatment option."
JOHN KAGIA, executive vice president of industry analytics at cannabis-focused data firm New Frontier
"The industry has seen continued growth despite the federal position that cannabis is a Schedule I substance, so we don't think this is constructively going to impact the continued evolution of the cannabis industry."