Facebook bans woman's weight loss photo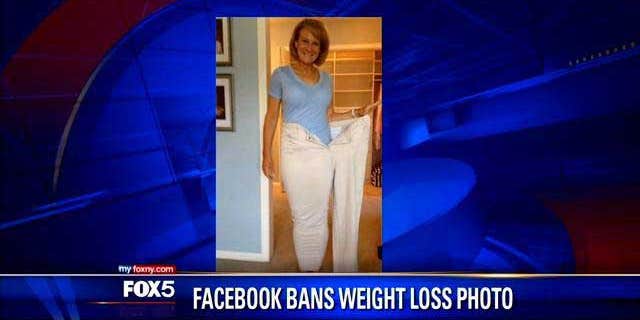 A woman's weight loss photo appears to have been deemed inappropriate for Facebook.
Marilyn McKenna of Washington State posted the image to her Facebook page. It shows her fitting both of her legs inside one leg of a pair of her old pants.
McKenna posted the photo to celebrate losing more than 100 pounds, but someone on Facebook poured cold water on her party.
The photo was removed, and Facebook reportedly told her that it violated the site's policy by promoting "idealized physical appearances."
According to KING 5, a Facebook representative said the photo was rejected because McKenna had paid to "boost" the picture, which would help it to reach a larger audience. Because of this, Facebook considered the photo an advertisement.
"Facebook's terms require advertisers of weight loss and other adult products to limit the audience of their ads to people aged 18 and over," the spokesperson told KING 5.
McKenna tweeted a reply to that argument on Friday:
"Hey, Facebook! What 'products' am I promoting?! You dunderheads! My website, my blogs, my videos... It's all free!! I'm not selling anything!"
Click for more from My Fox New York.