'Eyelash extensions made my real lashes fall out'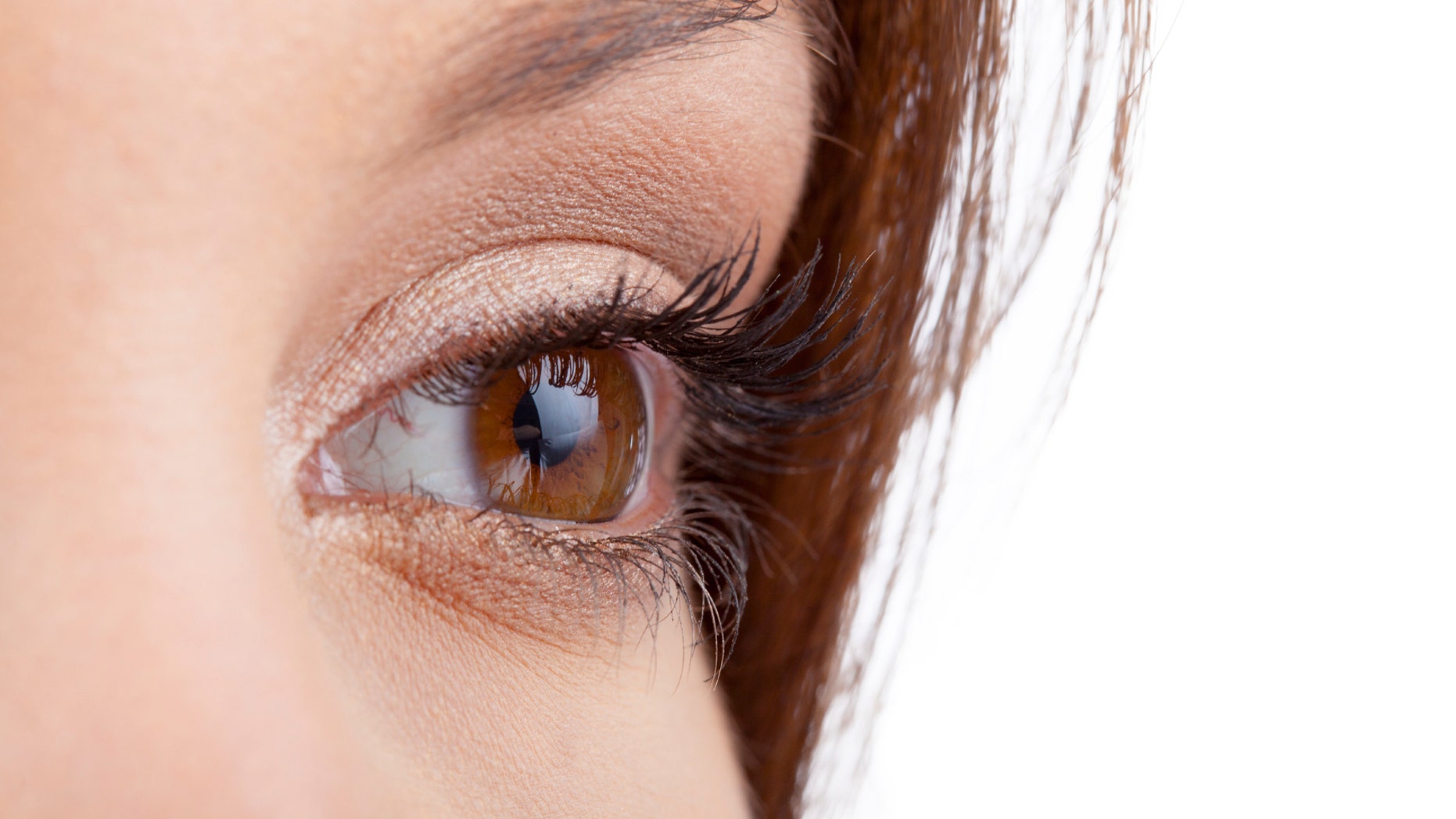 Erin Schwitter has always been self-conscious about her paltry lashes. "They're thin, but more annoying is that they're short, so even if I curl them, there's no impact," says Schwitter, 48, from Montclair, New Jersey. When she saw a friend in town with newly lush fringe—it was subtle, but she looked prettier, Schwitter says—she jumped at the chance to copy the look. She paid $100 for natural-looking extensions at a local lash bar. And they were glorious—for exactly 1 week.
Then they started falling out, taking her natural lashes with them.
"I was finding lashes on my cheekbones, on the sink, on my pillow," Schwitter says. "It was horrifying, of course, but also embarrassing because I'd be out with friends and they'd be picking lashes off my face. I was like, 'Excuse me while my beauty falls apart.'"
Three weeks later, she had fewer lashes than before the extensions. "My eyes were bald," Schwitter says. "I've never had beautiful lashes, but when they fell out, I felt like I looked plainer than ever." Four months later, Schwitter's natural lashes have yet to fully return. (Lose up to 25 pounds in 2 months—and look more radiant than ever—with Prevention's new Younger In 8 Weeks plan!)
Pro tips for a safer fringe
When done correctly, lash extensions shouldn't ruin your natural lashes. If you're considering trying out the fuller-fringe trend, protect your assets with these tips from top technicians:
1. Check credentials. Before booking an appointment, ask if the lash artist is certified and which brand of extensions they use, advises Trina Smith, a brand ambassador for NovaLash. "You can then go online and verify the certification, as most major brands have artist listings on their website," says Smith, who's based in Stevens Point, MI. Ask to see photos of their previous work, too, and make sure there are lots of before-and-afters and that you like what you see. (Here are 8 DIY tips for amazing lashes that won't, you know, fall out.)
2. Verify the technique. Several application mistakes can sabotage your lashes—both fake and real. Most important, synthetic lashes should attach to only one natural lash. Confirm that the lash artist will apply extensions to only one lash at a time, so your natural lashes can grow, rest, and shed as they normally would. Also confirm that the extensions can get wet, because some brands can't (and when they inevitably do, it can lead to eye irritation and possibly even infection, according to Smith). Meanwhile, a well-trained technician should go easy on the glue: "Damage happens when too much adhesive is used, causing the lashes to clump," and when one lash sheds, it takes others with it, warns Courtney Buhler, CEO and founder of Sugarlash. (Dragging? Here are 7 reasons you're always tired.)
3. Make it personal. While the false lashes you can pickup at Sephora are one-size-fits-all, extensions are a custom job. "We never apply the same set of lash extensions twice," Buhler says. There are several types, and they come in varying thicknesses and shapes. The technician should know which ones to use based on the look you're after, Buhler says. Do you want to add length or curl? Fill in a sparse fringe? Or go full diva glam? The technician should also evaluate your facial structure, brow bones, and natural lash base before getting started. "A trained lash artist will know what's right for your bone structure and what your natural lashes can handle as far as length and weight," Buhler says. Getting a variety of lash lengths will ensure that your fringe continues looking natural as it grows out. (Hair on your head looking sparse? Read Why The Heck Is My Hair Falling Out!? for answers.)
4. Do the maintenance. While each extension brand has its own protocol, most recommend grooming twice daily with a clean mascara spoolie. Spin the wand through lashes to remove dust, debris, and pollen and keep them from getting tangled. You may also need to wash your lashes daily—Sugarlash makes a LashPure Eyelid Cleanser and Novalash makes CleanLash; both are designed to remove makeup and bacteria and condition your lashes. Never pick, pull, or twist your extensions, and try not to sleep with your face smashed into your pillow because the friction can weaken the bonds and cause lashes to fall out more quickly. If you're careful, you can plan on rocking your new look for 6 to 8 weeks. (Give your skin a boost with these 25 delectable detox smoothies.)