Experts say mumps outbreak plaguing NHL likely reached its peak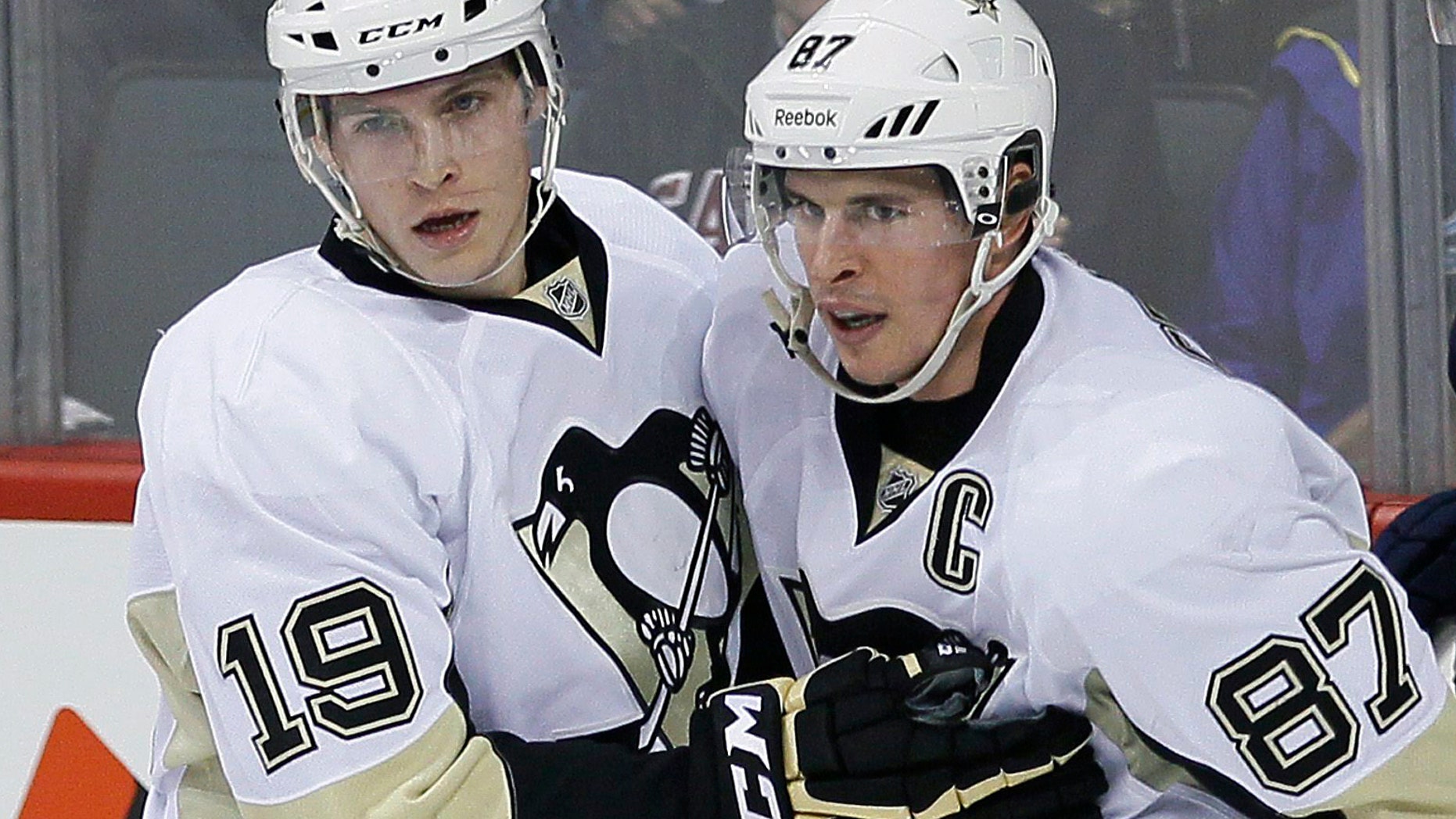 The mumps outbreak responsible for benching at least 13 players in the National Hockey League has likely reached its peak, health experts say.
"The main thing now is that everybody is aware of it and from what I understand most teams have given their players booster shots," Dr. Judith Aberg, chief of the infectious diseases division at the Icahn School of Medicine at Mount Sinai Hospital in New York told Reuters.
"The vaccines take two to four weeks to have their maximum effect so they're just starting to kick in. It (the outbreak) should be starting to run its course," she said.
Mumps is an infection of the salivary glands and can lead to facial swelling, fatigue, loss of appetite and muscle aches, according to the Centers for Disease Control and Prevention (CDC). It can be spread through saliva or mucus, like when an infected person coughs or sneezes.
Pittsburgh Penguins forward Beau Bennett is the league's latest confirmed case, joining his team's captain, Sidney Crosby, and a dozen other players across the NHL who have contracted the highly contagious disease that is usually found in children. The team announced the diagnosis Tuesday after a series of tests. Bennett was placed in isolation on Monday after showing symptoms of the disease.
Bennett had attended a function at Pittsburgh's Children's Hospital last week with the rest of the team, and the hospital said in a statement Monday that children who haven't received an age-appropriate vaccine will be put in isolation and monitored.
As a precautionary measure, the New York Islanders postponed their annual holiday hospital visits scheduled for Wednesday in order to assure the health and wellness of hospitalized children.
Players and coaches have received the vaccine, and no player or staff member has shown any signs or symptoms of the infection, the team said.
"We're extremely disappointed that the event has been postponed, but understand the circumstances," Islanders forward Kyle Okposo said in a statement. "This has always been one of our favorite events to take part in because seeing a child smile when we give them a gift or take a picture with them is what the holiday season is all about," he said.
Three Anaheim Ducks players had the first confirmed cases of mumps, and the virus has since spread to at least four other teams.
Other players have been benched for illnesses, though not confirmed cases of mumps, like two-time Norris Trophy winner Duncan Keith.
The Chicago Blackhawks defenseman was ruled out for the team's game against the Minnesota Wild after the team's coach said he "came in sick." Coach Joel Quenneville said he wasn't sure what was ailing the team's star player.
Dr. Debra Spicehandler, co-chief of infectious disease at Northern Westchester Hospital in Mount Kisco, New York, agreed with Aberg that the outbreak likely reached its peak, but said to expect a few more cases due to the virus' incubation period.
"I think we'll see a few more cases come up," Spicehandler told Reuters, adding that the incubation period can last a couple of weeks.
Aberg said she is surprised mumps is not more prevalent in the NHL or other sports where athletes are in close proximity.
"I've gone to hockey games and they hit hard and you can see a spray of saliva. In that context, 15 cases is not so bad," Aberg told Reuters.
According to the CDC, the number of cases reported annually in the U.S. has dropped 98 percent since the mumps vaccine was introduced in the 1960s.
The Associated Press and Reuters contributed to this report.