Experts Doubt Coconut Oil Will Give You a Body Like Miranda Kerr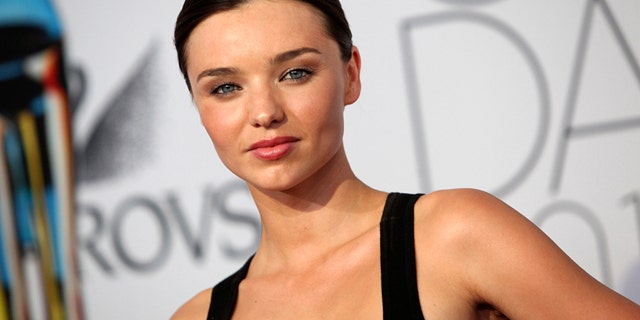 U.S. experts are warning consumers against consuming large amounts of coconut oil after Australian supermodel Miranda Kerr said the high-fat oil was the key to her clear skin, shiny hair and trim figure.
Kerr told Australia's Cosmopolitan magazine that she had been consuming the oil since she was a teenager.
"I've been drinking it since I was 14 and it's the one thing I can't live without," the new mother said. "I will not go a day without coconut oil. I personally take four tablespoons per day, either on my salads, in my cooking or in my cups of green tea."
But experts said the oil, which is a saturated fat with a high calorie count and few vitamins and minerals, should not be consumed in such large doses, ABC News reported.
The World Health Organization has also warned the oil could contribute to an increased risk of coronary heart disease if taken to excess.
Keith Ayoob, director of the nutrition clinic at the Children's Evaluation and Rehabilitation Center at the Albert Einstein College of Medicine, said the oil will not give you the body of a supermodel.
"I can't say I'd want people consuming lots of coconut oil. You should use it sparingly," Ayoob said. "You want to cut back on saturated fats in your diet. I don't know what benefit it would have for weight management because it has just as many calories as any other fat."
Kerr's dose of four tablespoons a day adds up to about 460 calories, which Ayoob said was too much saturated fat for most people.
"She's getting two and a half times the amount of saturated fat I would recommend for a person consuming 2,000 calories per day," he said.
Ayood recommended people consume an ounce of dark chocolate — at about 150 calories —instead of coconut oil.
"It probably has more nutritional benefit than coconut oil," he said. "And it's certainly going to be more satisfying."