Even when women aren't obese, PCOS can mean pregnancy problems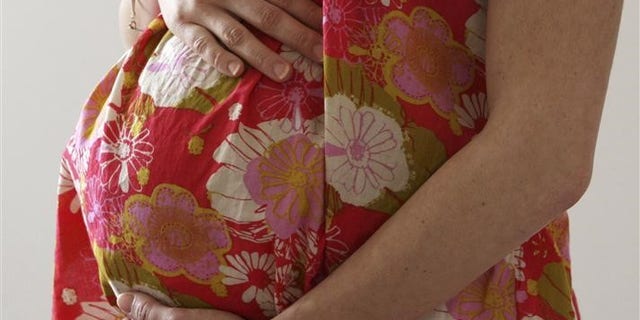 Women who suffer from a leading cause of infertility that can be made worse by obesity may not be able to escape pregnancy problems just by maintaining a normal weight, a recent study suggests.
Researchers focused on pregnancy outcomes for more than 9,000 women with polycystic ovary syndrome (PCOS), a condition that occurs when the female body makes higher than normal amounts of testosterone and androgens, sex hormones associated with male traits.
Once women were diagnosed and treated for PCOS, they were able to conceive at rates similar to women without the disorder, the study found.
But women with PCOS were 70 percent more likely to have a miscarriage than similar women close to the same age who didn't have this disorder, and PCOS was also associated with more complications for women and their babies.
"Several adverse pregnancy outcomes, including pregnancy-associated diabetes, high blood pressure, premature birth and miscarriage were increased in women with PCOS, and infants born to mothers with PCOS had an increased risk of jaundice and respiratory complications," said lead study author Dr. Aled Rees, an endocrinology researcher at the School of Medicine at Cardiff University in the UK.
"These effects were not all due to obesity, as we took this into account in our analyses," Rees added by email.
Women with PCOS often experience irregular menstrual cycles, weight gain, excess hair on the face and body and infertility. They may take birth control pills to boost female hormones and regulate ovulation for several months before trying to get pregnant. This is thought to improve their odds of success once they stop taking contraceptives and start trying to conceive.
To assess pregnancy outcomes for women with PCOS, Rees and colleagues examined records from a U.K. database of primary care patients and matched each woman with this disorder to two similar women without the condition.
There were 6,861 pregnancies resulting in hospital admissions for deliveries or miscarriages among the women with PCOS. These pregnancies were compared with 15,214 among women without PCOS.
PCOS was also associated with a 32 percent higher risk of high blood pressure during pregnancy, 41 percent greater odds of gestational diabetes and a 25 percent higher likelihood of a preterm delivery, researchers report in the Journal of Clinical Endocrinology and Metabolism.
Among the PCOS births, almost 28 percent were surgical deliveries, compared with 24 percent of deliveries by women without the disorder.
Infants born to mothers with PCOS had 20 percent higher odds of jaundice and respiratory problems, the study also found.
Limitations of the study include the lack of data on births outside hospitals or for fertility treatments provided by private doctors, the authors note. They also didn't know how many women in the study were trying to conceive.
But the results still suggest that women with PCOS may conceive once they treat the disease, said Dr. Richard Legro of Pennsylvania State College of Medicine in Hershey.
"The study's main take home message for women with PCOS is that normal fertility can be restored with appropriate treatment, but that they are at higher risk for multiple pregnancy complications including pregnancy loss, gestational diabetes, preterm delivery and pre-eclampsia," Legro, who wasn't involved in the study, said by email.
Women with PCOS also shouldn't panic because complication rates, while higher for them, still represent rare events, Legro added.