Erectile dysfunction may improve with exercise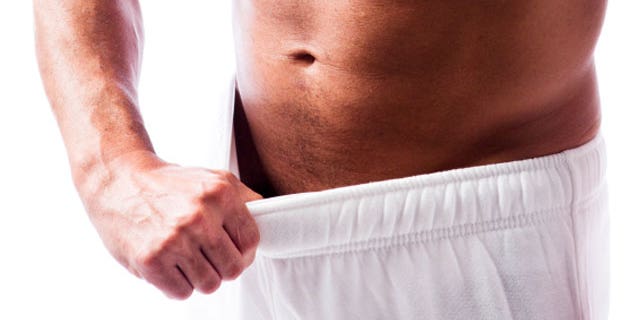 Men who have difficulty maintaining erections may benefit from exercise or physical activity, according to a new analysis.
A growing body of evidence has suggested physical activity could improve erectile function, but the authors of the new report say that until now, no one had looked at all the studies together.
The topic is important, they told Reuters Health by email, because the prevalence of erectile dysfunction ranges from 8 percent among men in their 20s and 30s, up to 37 percent among men in their early 70s.
"This sexual disorder can significantly deteriorate quality of life and is often neglected in clinical practice," said the researchers, who were led by Dr. Andre Silva of the University of Porto in Portugal.
For the new study, the researchers searched for randomized controlled trials testing exercise and physical activity as a therapy for erectile dysfunction. They found seven studies published between 2004 and 2013 that included a total of 505 men, who were tracked for anywhere from eight weeks to two years. Average ages ranged from 43 to 69 years.
Altogether, 292 men were randomly assigned to complete aerobic exercises, pelvic floor muscle exercises or a combination of exercises. The other 213 men were not told to exercise.
Erectile function was measured using the International Index of Erectile Function. Scores range from 5 to 25; men with no erectile dysfunction have scores of 22 to 25, and those with the most severe dysfunction score between 5 and 7.
Overall, men who exercised had their scores increase by an average of 3.85 points, compared to men who did not exercise.
Exercises specific to pelvic floor muscles didn't seem to yield a benefit.
Among men with an increased cardiovascular risk, coronary heart disease or prostate removal, however, any type of exercise led to improved erectile function scores.
A take-home message from this analysis is that exercise should have a role in the treatment of erectile dysfunction, said Dr. Landon Trost, who is head of andrology and male infertility at the Mayo Clinic in Rochester, Minnesota.
The results show that exercise can also be used alone or in combination with erectile dysfunction medications, said Trost, who was not involved with the new analysis.
He told Reuters Health that the average increase in erectile function score would likely be similar to what people see with a medication.
"Pills probably do a little better," he said.