End 'panic' measures undermining fight against Ebola: Ghana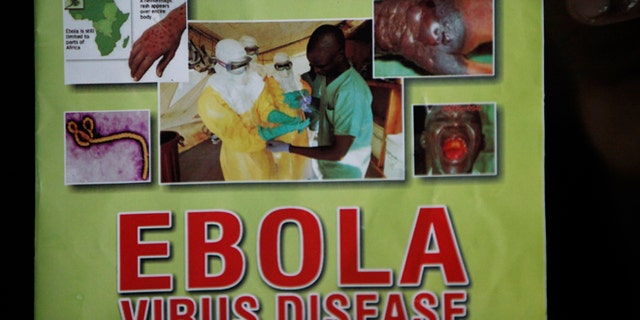 MONROVIA – Ghana's President John Dramani Mahama on Monday called for the easing of restrictions on West African nations fighting Ebola, saying "panic" measures had led to isolation and undermined the battle against the disease.
Airlines have halted many flights into and around West Africa, where governments have closed some borders and imposed travel restrictions in a bid to fight an Ebola outbreak that has killed over 2,400 people.
Experts have warned such moves are counter-productive as economies are crippled by the lack of trade and it becomes harder to move aid workers and supplies to fight the virus around the region.
"Now that we have a clearer understanding of the disease and how it spreads and all of the ramifications, we should not in panic take measures that will isolate the countries that are affected by this outbreak," Mahama said while in Liberia, on the first leg of a tour of Ebola-affected countries.
"Doing that will make it more difficult for the disease to be brought under control," he added. "As long as all of us are instituting proper screening mechanism, we can allow normal economic activities."
The worst Ebola outbreak on record was first identified in Guinea in March and has since spread across much of Sierra Leone and Liberia, where it is battering fragile economies and eating away at post-war gains.
The World Health Organization estimates 20,000 people will be infected before the outbreak ends.
"The more we take measures that restrict economic activities, the graver the effect ... on our country is going to be," Mahama said.
The IMF said last week that economic growth in Liberia and Sierra Leone was likely to drop by as much as 3.5 percentage points and Guinea's by over 1 percent.
The U.N. Security Council is due to hold an emergency meeting on the Ebola crisis on Thursday, diplomats said.
A council diplomat, speaking on condition of anonymity, said it would only be the second public health crisis to be discussed by the 15-member body, which met on HIV/AIDS in 2000.
Mahama has said Ghana is prepared to be the hub for moving supplies and people into Ebola-affected countries but he stressed donors must deliver quicker on their promises.
"We have received a lot of response and promises of resources. Those resources are very slow in coming," he said.
The World Health Organization has said that some $600 million is needed to fight the outbreak. Organizations like medical charity Medecins Sans Frontieres have called for civilian and military bio-disaster response teams.
But former U.N. Secretary General Kofi Annan told Reuters he was "bitterly disappointed" with the international response to the Ebola outbreak and called for the rapid deployment of specialized units, including military personnel.
"What is a bit surprising here is that many people have died and are dying ... and yet we have not acted and responded in a manner that will have a real impact on the ground," he said.