Employers cut down on wellness benefits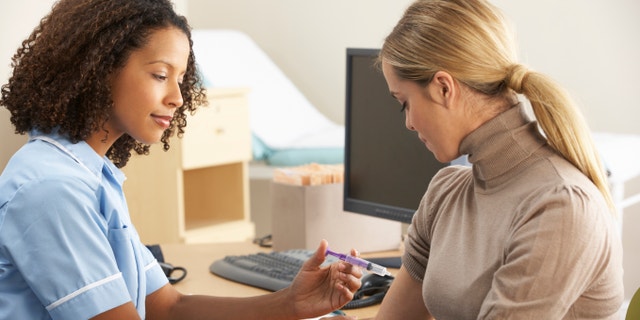 NEWYou can now listen to Fox News articles!
A big new survey of benefits from the Society for Human Resource Management found that employers are cooling toward certain wellness benefits. Originally designed to cut employers' health costs, benefits like on-site flu shots, 24-hour nurse hot lines, health coaching and insurance-premium discounts for weight loss all have declined over the past year, the study found.
As employers begin to analyze return-on-investment and participation data, they "may be taking a step back," said Evren Esen, director of survey programs at SHRM, the world's largest society for human-resources professionals.
Just 37 percent of the employers studied offered health coaching—counseling designed to motivate employees to make healthy lifestyle choices. Last year, nearly half of them offered that benefit. Fewer employers are making seasonal flu vaccinations available at work, with 54 percent doing so, down from 61 percent last year.
Measuring return on investment for wellness programs is difficult, in part because the programs vary widely. Plus, many factors affect employee health and health-care spending. One Rand Corp. study of a Fortune 100 companyfound that a lifestyle-management wellness program lost about 50 cents for every dollar spent. Other big studies of different wellness programs have found more positive results.

Elsewhere, the survey found that pay is changing too. Seeking to keep a lid on payroll costs, more companies are handing out bonuses to top performers, instead of large annual raises. Annual raises aren't disappearing, said Ms. Esen, but a wider range of workers now are eligible for things like spot-bonus awards and retention bonuses. Some 43 percent of employers offered unscheduled spot bonuses last year, compared with 38 percent in 2012.
In SHRM's benefits survey, now in its 20th year, the group polled 3,490 H.R. professionals at companies in a wide range of sizes and industries.
Looking back over two decades of survey data, researchers said some significant changes, in particular the rise in telecommuting, said Ms. Esen. Since 1996, the percentage of organizations offering telecommuting as a benefit has tripled from 20 percent to 60 percent, the study found.