Elevated oxytocin levels during pregnancy may signal postpartum depression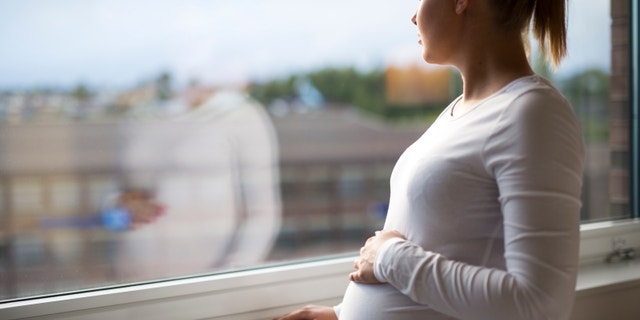 Researchers have identified a link between higher levels of the "love" hormone oxytocin in the third trimester and pregnancy and a greater severity of postpartum depression (PPD) symptoms in women previously diagnosed with the mental condition.
Study authors at Northwestern University said their findings, drawn from 66 pregnant women who weren't depressed, could lead to the development of a test that would predict PPD. According to the American Psychological Association, PPD affects up to one in seven women.
"It's not ready to become a new blood test yet," lead investigator Dr. Suena Massey, an assistant professor of psychiatry and behavioral sciences at Northwestern University Feinberg School of Medicine and a Northwestern Medicine psychiatrist, said in a news release. "But it tells us that we are on the track to identifying biomarkers to help predict postpartum depression."
Although the researchers expected the opposite to be true— that low oxytocin levels would signal more severe PPD symptoms— Massey said emerging research suggests depression can alter the oxytocin receptor in a way that makes it less efficient.
"Perhaps, when women are starting to experience early signs of depression, their bodies release more oxytocin to combat it," she said in the release.
Researchers measured participants' oxytocin levels in the third trimester and depression symptoms six weeks postpartum. Thirteen of the women had a history of depression before the pregnancy, and among these women, study authors found that, the higher their oxytocin levels, the more depressive symptoms they had at six weeks. Those symptoms included lack of motivation, anxiety, fatigue, and feeling sad.
Massey argued in the news release for more screening of pregnancy-related depression and stressed the need for a predictive test of the condition, which can make many mothers feel like they are failing.
"This decreases the likelihood that they will seek or accept help," Massey said in the release. "If we can identify the women during pregnancy who are destined to develop postpartum depression, we can begin preventive treatment."
The study was published March 8 in the journal Archives of Women's Mental Health.