Eggs From Iowa Farms Could Come to a Table Near You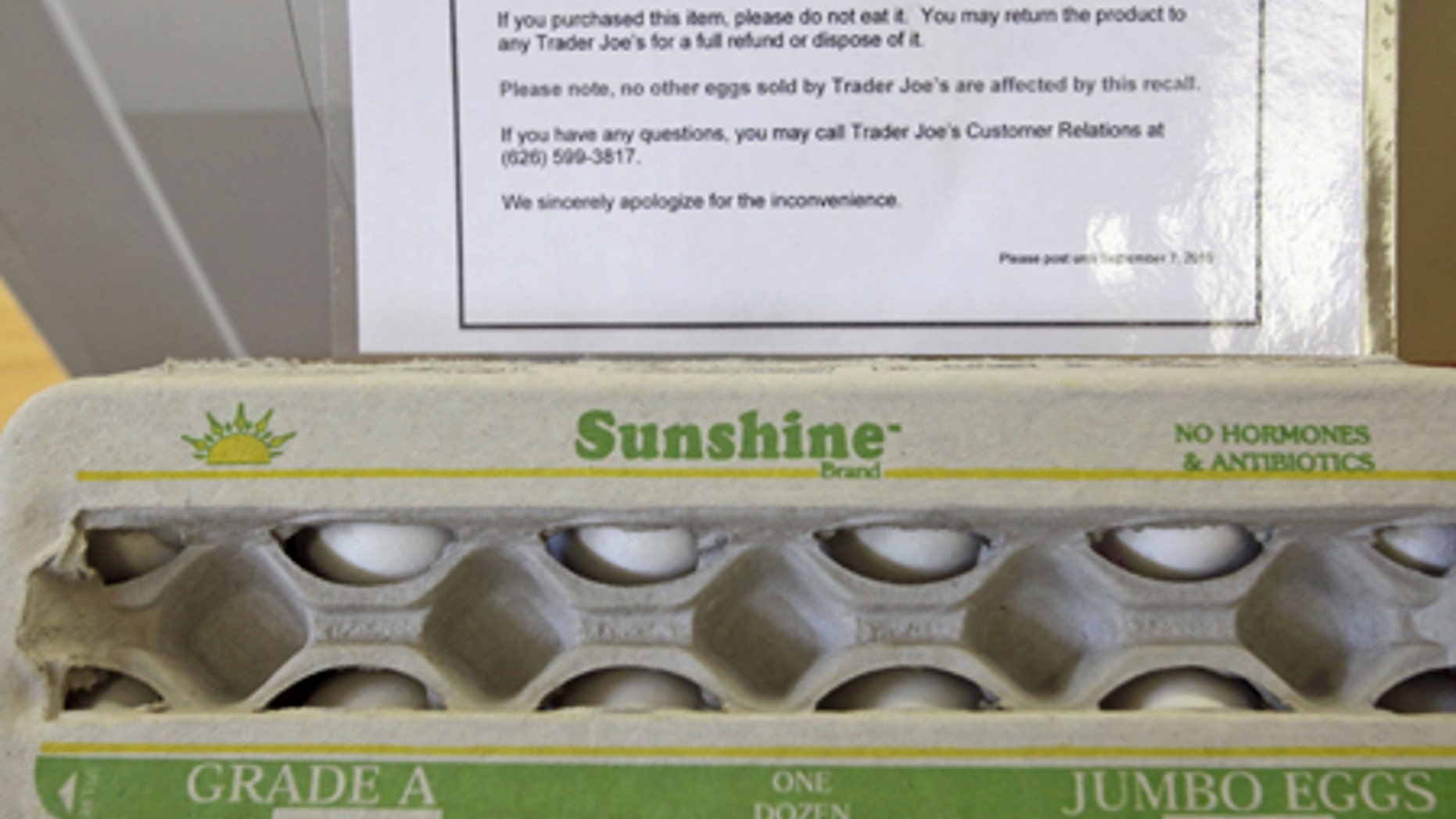 CHAMPAIGN, Ill. – The Iowa hens at the heart of a massive recall are still laying eggs that could end up on a table near you.
And food safety experts say that's OK. The eggs will first be pasteurized to rid them of any salmonella. Then they can be sold as liquid eggs or added to other products.
Officials from the two farms that have recalled more than a half-billion eggs say there's no reason not to use the eggs while federal officials investigate the outbreak. Wright Egg Farms and Hillandale Farms issued the recall after learning that salmonella may have sickened as many as 1,300 people.
Related: Dr. Manny Answers Your Salmonella Questions | What Is Salmonella?
Slideshow: 10 Riskiest Foods
Egg Recall: Complete Coverage
Spokeswomen for the farms said their hens are still laying several million eggs a day. Those eggs are being sent to facilities where their shells are broken and the contents pasteurized. Hillandale Farms spokeswoman Julie DeYoung said the operation has 2 million birds that lay an egg about every 26 hours.
"It's close to 2 million eggs a day," she said. But the pasteurization only affects eggs that are being laid now.
Recalled eggs that had already been shipped to stores are destroyed. Both companies say they are waiting to hear from the Food and Drug Administration before deciding what, if anything, to do with their hens.
The FDA cannot order the farms to kill hens that may be infected with salmonella, but the farms could decide to take that step on their own. Neither would discuss that possibility.