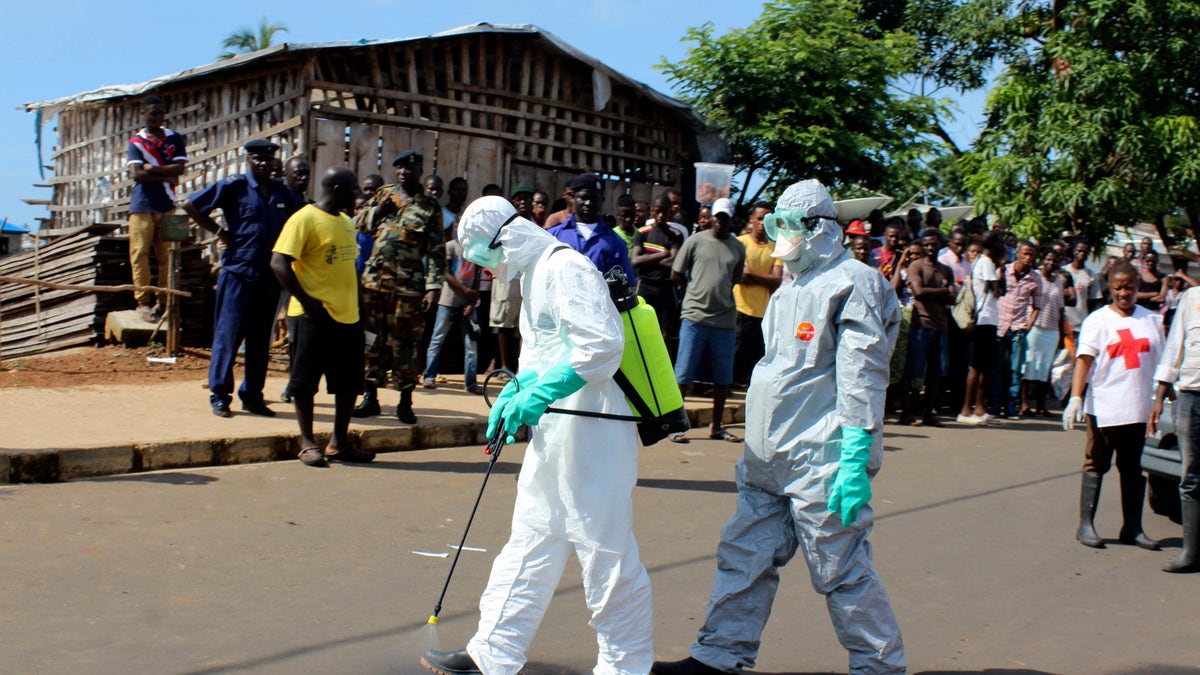 The number of Ebola cases is surging in Sierra Leone as the country suffers from a lack of treatment centers, while lack of food and basic goods is forcing some people to leave quarantine areas, the United Nations said.
The U.N. Mission for Ebola Emergency Response (UNMEER) said in its weekly report that a total of 1,062 people had died in Sierra Leone from the virus, with the outbreak particularly virulent in the western areas around the coastal capital Freetown.
Sierra Leone is emerging as the focal point for concern in the worst Ebola outbreak on record. The World Health Organization said on Wednesday that 4,818 people had died in the epidemic and said the number of cases was still rising in Sierra Leone, though it was stabilizing in neighboring Guinea and slowing in Liberia.
Sierra Leone has 288 beds spread across four Ebola Treatment Centres (ETCs) treating 196 confirmed cases of the disease as of Nov. 2, UNMEER said.
However, the U.N. mission said it suspects an average of 50 percent of cases of the Ebola virus disease (EVD) are not being reported across Sierra Leone.
UNMEER said a total of 1,864 beds were needed by December. Ten new treatment centers are currently planned, with a capacity of 1,133 beds.
"An additional 731 safe beds need to be planned, secured and made available by the first week of December," UNMEER said in its report, released late on Wednesday.
"Lack of available beds in ETCs is forcing families to care for patients at home, where caregivers are unable to adequately protect themselves from EVD exposure, thereby increasing transmission risk."
It said a lack of clarity of evacuation procedures and hazard pay was deterring foreign and national medical staff from coming forward to run the units.
UNMEER reported a growing incidence of families leaving their quarantined homes due to lack of food and non-food items, but did not provide further details.
It said that the World Food Programme (WFP) has been distributing one-month rations to quarantined household and communities in the hard-hit area of Waterloo, in the outskirts of Freetown, where 80 percent of people in need have already received rations.