Drug residue found in Sanderson Farms' '100% Natural' chicken product, complaint claims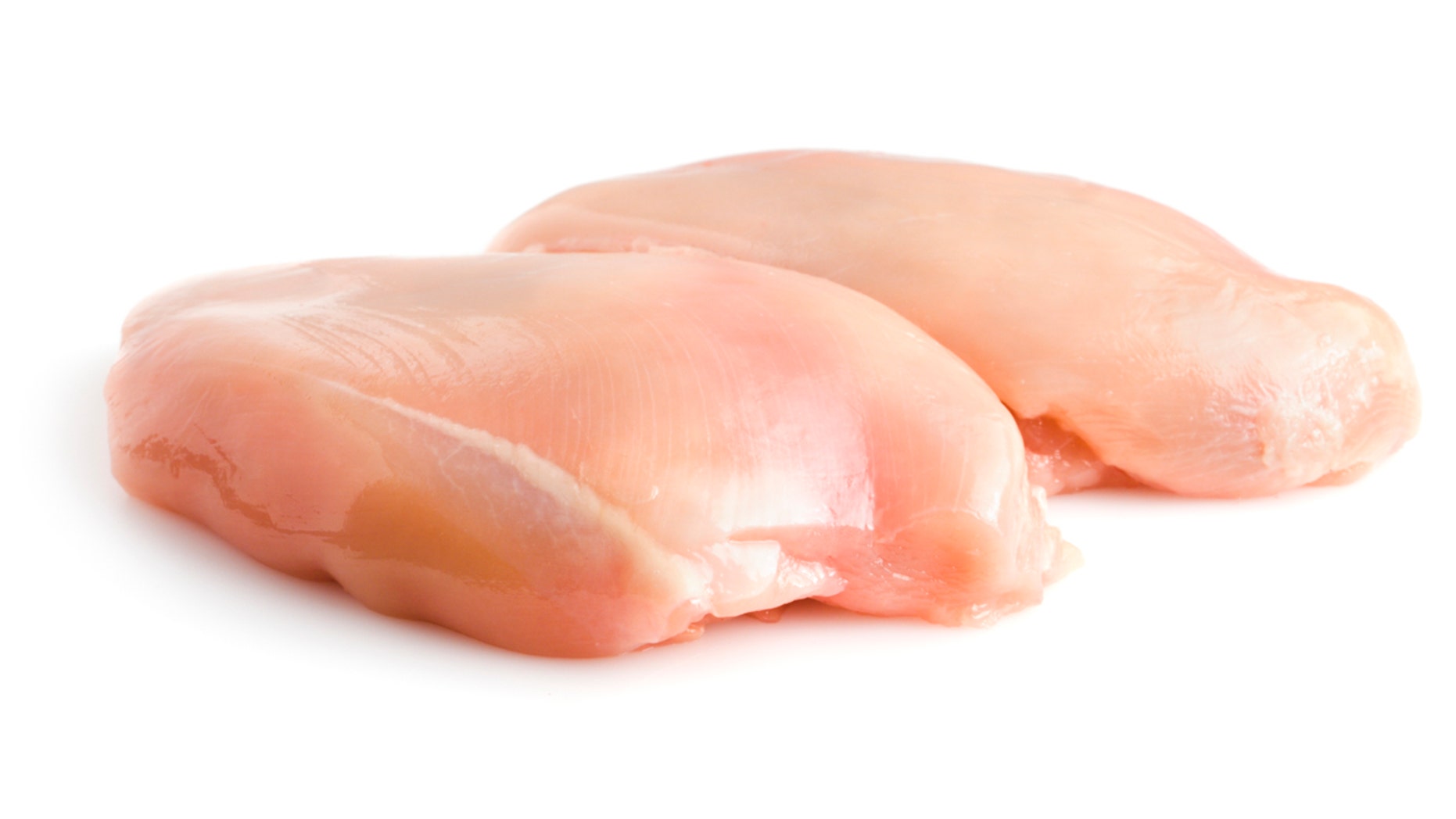 Sanderson Farms is under fire from consumer groups after a Freedom of Information Act (FOIA) request revealed traces of a party drug known as "Special K" and pesticides were discovered in chicken breast products marketed as "100% Natural" during inspections.
The drug, which is clinically known as ketamine, is used by veterinarians as an anesthetic but is abused by drug users to create a high. In a complaint filed with the San Francisco federal court on Thursday by the Center for Food Safety, Friends of Earth and Organic Consumers Association, Sanderson Farms is accused of allowing the drug and other "questionable substances" to contaminate it's chicken fillet product.
OKLAHOMA DOCTOR CHARGED IN OPIOID DEATHS OF 5 PATIENTS
According to a Bloomberg report, the complaint claims that in 33 percent of 69 inspections conducted by the U.S. Department of Agriculture Food Safety Inspection and Service (FSIS) at various Sanderson Farms' locations, residue testing came back positive.
The complaint addresses the product's "100% Natural" labeling, as in addition to ketamine, testing allegedly also discovered chloramphenicol, desethylene ciprofloxacin, butorphanol and melengesterol acetate, Bloomberg reported. The testing allegedly also found 82 instances of "unconfirmed residues."
The company denied the allegations listed in the complaint, but acknowledged that veterinarians use FDA-approved penicillin on chickens to treat sick birds.
PHARMACY EXEC TIED TO 2012 US MENINGITIS OUTBREAK TO BE SENTENCED
"Sanderson Farms does not administer antibiotics, other chemicals and pesticides, or 'other pharmaceuticals' listed in the complaint with one exception," the company told Bloomberg in an email. "Our veterinarians do from time to time prescribe penicillin in FDA approved doses to treat sick flocks."
If a brand claims a food product to be all-natural and FSIS tests reveal otherwise, the USDA can impose finds or shut down the facility. The USDA declined to comment on Bloomberg's questions regarding the complaint.