Doctor who told hundreds of healthy people they had cancer to learn his fate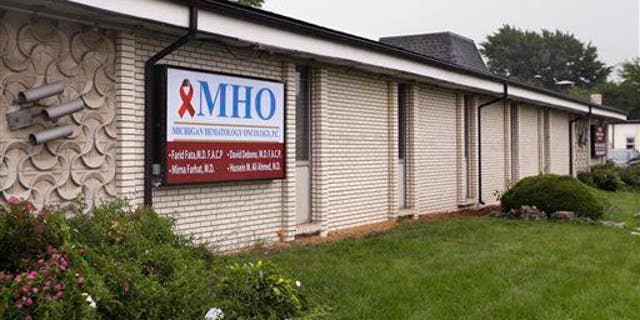 NEWYou can now listen to Fox News articles!
Dr. Farid Fata put hundreds of people through hell in order to line his own pockets, and now federal prosecutors are seeking to put the Detroit-area oncologist away for 175 years.
Fata has admitted that he misdiagnosed patients—553 of them, according to prosecutors—and ordered chemotherapy and other unnecessary treatments for patients who didn't even have cancer, report NBC News, which says some 9,000 needless injections or infusions were allegedly given.
Prosecutors say patients who really did have cancer were lied to about their chances of survival so he could give them more treatments. The doctor, who bilked patients and insurance companies for millions, in September pleaded guilty to fraud and will face some of his victims at a sentencing hearing that begins today, reports WXYZ.
One of the people in the Detroit courtroom will be Robert Sobieray, whose teeth fell out after Fata falsely diagnosed him with a rare kind of blood cancer and gave him chemotherapy and radiation treatments.
"His name causes an instant headache," the 62-year-old autoworker tells NBC. "The things I want to do to that guy I couldn't say in public." The wife of another victim who's disabled because of the unnecessary treatments tells the Detroit News that she wants to look Fata in the eyes and tell him: "You gave us a life of the unknown, of misery, and now you're going to have a life behind bars." The Detroit News notes that while it's "common" for victims to speak in criminal trials, "it's unusual in a sentencing proceeding for victims of Medicare fraud." WXYZ reports Fata's lawyers have asked for a 25-year sentence.
(An anesthesiologist had to pay $500,000 for mocking a sedated patient.)
This article originally appeared on Newser: Doc Told Hundreds of Healthy People They Had Cancer
More From Newser