Doc spotted woman's cancer lump while watching 'Beachfront Bargain Hunt'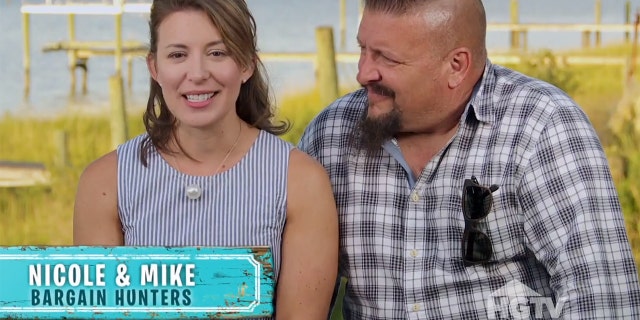 An eagle-eyed New York doctor spotted a cancerous lump on a woman's throat as she appeared on a TV show — and may have saved her life by tracking her down, according to a report.
"It's just a miracle, in my opinion, that he happened to see this on television," the grateful woman, Nicole McGuinness, told ABC News.
Dr. Erich Voigt, an otolaryngologist at NYU Langone Health, was watching HGTV's "Beachfront Bargain Hunt" when he noticed the small bump on the left side of the 32-year-old's throat, according to the station.
"As a head and neck surgeon, I'm trained to sort of notice these things," Voigt told ABC.
GIANTS GM DAVE GETTLEMAN DIAGNOSED WITH LYMPHOMA
Worried, he went on a mission to find her via Facebook. He posted a clip from the show and asked his friends to help him track her down.
"I am watching a tv show and notice this woman has a left thyroid mass. She needs a sonogram and fine needle biopsy," he wrote on his Facebook page. "I wonder if she knows and hope it's benign."
He and his social media network eventually found McGuinness, of Havelock, North Carolina, and Voigt told her to get a sonogram and a biopsy.
She was then tested and learned she had thyroid cancer. McGuinness, who is already a brain cancer survivor, is now undergoing treatment and plans to meet Voigt.
"I can't express how grateful and thankful I am," she said.
This article first appeared on NYPost.com.