Doc hawking MP3s as 'cure-all' for Ebola, depression may see medical license revoked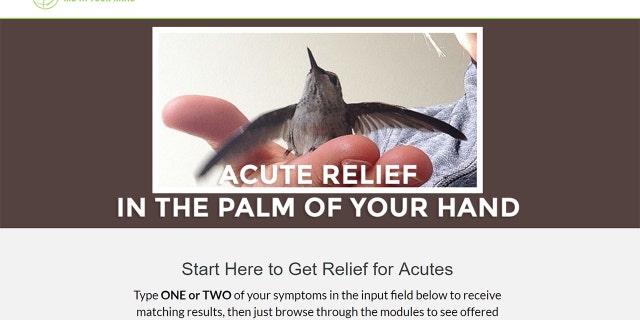 NEWYou can now listen to Fox News articles!
The California medical board has flagged a homeopathic doctor who has been hawking 13-second soundwave clips as a "cure-all" for everything from Ebola to menstrual pains and even pet bladder infections.
Dr. William Edwin Gray III, who pushes the "eRemedies" for $5 each on his MDinyourhand.com website, said he's sold the product to roughly 500 people in four years, the LA Times reported.
"Thirty-six out of 37 people were cured of their malaria symptoms within three to four hours with just a few doses," the 75-year-old has said, according to the news outlet. "It works really well in practice, and I'm still trying to develop investors and so on to promote it so it can be marketed and more widely used."
9-YEAR-OLD RAISES $6G IN LEMONADE FUNDRAISER FOR BABY BROTHER BATTLING RARE ILLNESS
Gray's website directs users to describe one or two symptoms before choosing an ailment from the module page. Users are directed to click on the start button, answer a few questions pertaining to an alleged ailment, register and provide payment details before an MP3 file is sent via email. Users are then instructed to play the MP3 according to a "prescribed schedule."
The site describes the MP3s as "brief sound files with healing frequencies matched uniquely to what is unique about the details" of your symptoms.
"It is not music, autohypnosis or relaxing sounds. They have been used by centuries-old energy medicine doctors," the site says. "Dr. Bill Gray, Stanford-trained MD, has extracted them into digital files that can be played on your digital device. Each 'dose' lasts 15 seconds. They are completely safe, have no side effects, do not require a headset, and usually produce practically instant relief."
WOMAN HIT WITH DEFAMATION LAWSUIT BY DOCTOR AFTER LEAVING NEGATIVE REVIEW ON YELP
But the state medical board said that Gray is not performing any kind of exam on his prospective patients, nor is he accounting for any medical history before offering his products, which are not registered with the Food and Drug Administration (FDA). It accused Gray of "gross negligence" and said he is in danger of losing his medical license, according to the news outlet.
The five-page complaint stated that Gray may be hindering patients from receiving standard care.
Gray told the LA Times that he would not be contesting the complaint because he hardly uses his medical license.