Disabled patients who need organ transplants may face bias, report says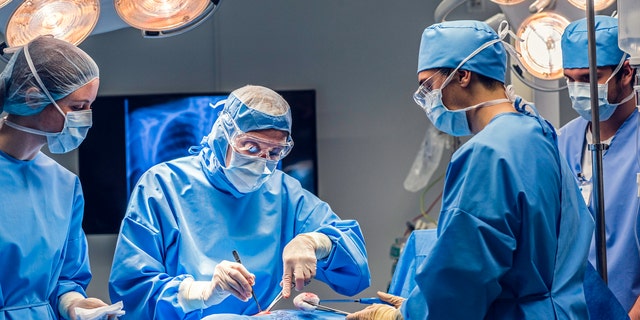 NEWYou can now listen to Fox News articles!
Patients with mental disabilities are regularly turned down for life-saving procedures despite federal law prohibiting such bias, a Washington Post report published March 4 reveals. At the center of the potential ethical dilemma is Paul Corby, a 27-year-old who needs a life-prolonging heart transplant but has been rejected from programs due to "psychiatric issues, autism, the complexity of the process…and the unknown and unpredictable effect of steroids on behavior."
"I couldn't even believe this would happen, that this would be the reason in this day and age," Karen Corby, Paul Corby's mother, told The Post.
Corby suffers from a form of cardiomyopathy that killed his father at age 27. There is neither a cure nor a surgical fix, but he was rejected from the University of Pennsylvania transplant program in 2011 despite a letter of recommendation for the procedure from his psychiatrist. His mother told The Post that in addition to autism, Corby was diagnosed with a mood disorder and impulse-control disorder as a teen but has since made significant progress, which was also noted in his therapist's letter. He takes 19 medications and requires some adult supervision for occasional outbursts, but manages his pills on his own and can communicate well.
"When individuals are referred for transplant evaluation here, all aspects of their medical status are reviewed," Susan Phillips, Penn Medicine's senior vice president for public affairs, told The Post. "This may include the potential impact of other existing health problems on the success of the surgery itself, and the potential interaction between a patient's existing drug therapies and the drugs that would be necessary to stop transplant rejection. Given the criticality of post-surgery care following any solid organ transplant, the patient's support system is also taken into account … the ultimate decision about whether transplant surgery is appropriate is, of course, made on an individual basis."
While a patient with Corby's disabilities may be rejected at one transplant center, it's possible that he would be approved at another, the report found. The staff members who comprise transplant programs at 815 U.S. centers are able to weigh neurocognitive disabilities as heavily or lightly as they decide. According to the report, some of the centers, which were not identified, explicitly rule out all patients with certain disabilities.
"As a society, we want individual transplant centers to maintain discretion about putting people on their list or not," Scott Halpern, an ethicist at the University of Pennsylvania medical center, told The Post. "We don't want government playing doctor at the bedside. Having said that, the current system lacks the accountability that we might wish it to have. There are virtually no checks and balances on the decisions that transplant centers make."
There currently are no guidelines against discrimination based on disabilities for organ transplants, but in October members of Congress called on the Department of Health and Human Services' civil rights office to produce them. An HHS spokesperson told The Post that the agency is working "to clarify the obligations of covered entities participating in the transplant process and to provide equal access to their programs to individuals with disabilities."
Four states, including Pennsylvania which named its legislation after Corby, have passed laws in an attempt to bar discrimination in transplant decisions, according to The Post.