Detroit boy loses leg after contracting flesh-eating bacteria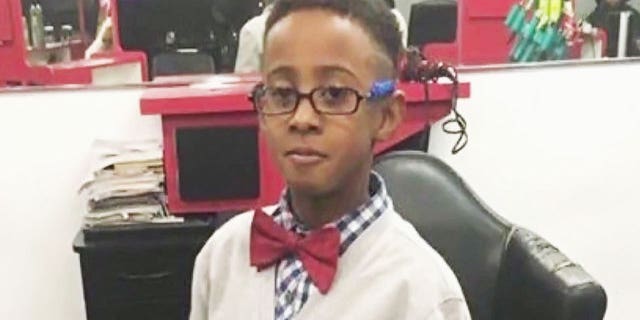 A 12-year-old Michigan boy is battling illness after being infected by flesh-eating bacteria that caused him to lose most of his left leg.
Dakarai Moore, Jr. was an active child until August 11, when he developed a fever and a greenish-colored rash on the bottom of his feet, Fox 2 Detroit reported.
"My son was complaining just saying his legs were hurting," Charmaine Norman, his mother, told the news channel. "There was a really tight feeling and his knees were kind of puffy."
Charmaine rushed him to Detroit Children's Hospital of Michigan, where a team of doctors was assigned to his care. Days later, as they watched the bacteria work its way up to his torso, Dakari was diagnosed with necrotizing fasciitis— which is rarely found in children.
Most of the soon-to-be seventh grader's left leg could not be saved.
"That's the hardest thing I've ever had to do in my life today," his father Dakarai Moore told Fox 2 Detroit, "sign the papers to get his left leg amputated."
Dakarai's parents aren't sure how he got the infection and are sharing his story to spread awareness.
"We had no understanding about it," Dakarai Sr. told Fox 2. "If you ask all the questions in the world, and 50 doctors can't tell you anything for more than a week, we need more people to know about this."
The boy's battle isn't over, though his parents said doctors believe they have slowed the infection down and may have stopped it from spreading further. A fund to help support the family's medical expenses will be set up.