Deadly Fungal Infection Strikes Victims of Joplin Tornado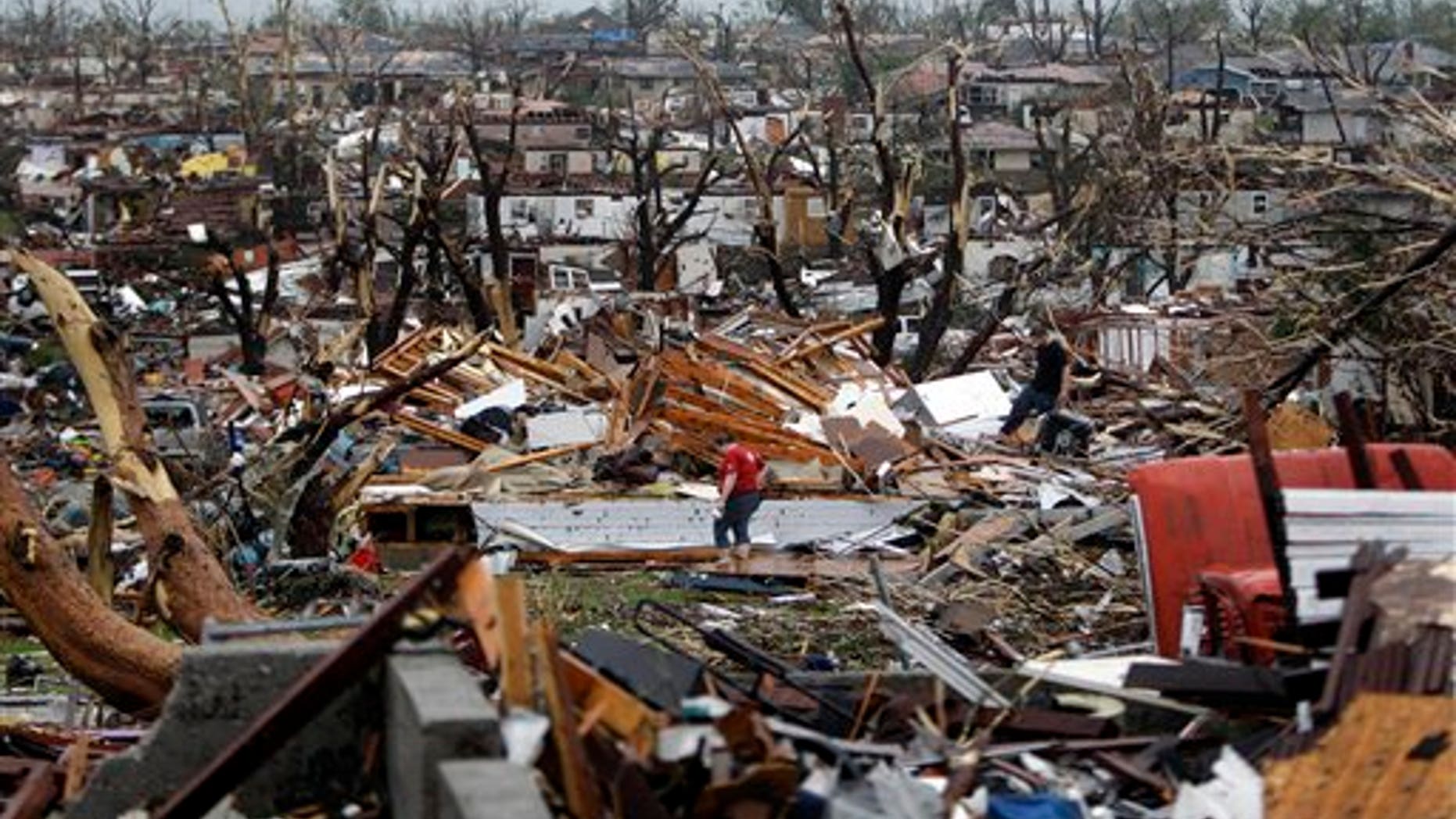 KANSAS CITY, Mo. – Health officials say flying debris from the tornado that tore through Joplin, Missouri, last month is to blame for an outbreak of a rare but serious — and in some cases deadly — fungal infection among some of the more than 900 people injured in the disaster.
Soil or plant matter on debris that penetrated the skin of some of the people who survived the twister is believed to have caused them to contract an infection called zygomycosis, said Uwe Schmidt, an infectious diseases physician at Freeman Health System in Joplin.
Schmidt said he knows of at least nine patients who have had the infection in the weeks since the disaster. Three or four of them died and he said zygomycosis was a factor, if not the actual cause.
"It's definitely quite striking," Schmidt told Reuters. "To have so many cases of this is rather rare."
He said he had previously only seen two cases of zygomycosis in his career.
The May 22 tornado cut a six-mile swath through Joplin, killing 151 people while destroying some 6,000 homes and many other buildings.
Several people have been treated for zygomycosis in neighboring Greene County, said Kendra Williams, administrator of community health and epidemiology for the Springfield-Greene County Health Department. She was unable to release information on whether any of the patients died.
"It's just an unfortunate side effect of the tornado," Williams said. "You deal with the sadness and emotions from the tornado itself and then you find there are problems associated with this."
Symptoms of pain, swelling and skin discoloration typically showed up about five to 10 days after the tornado, Williams said. But depending on a person's age, health and wounds suffered, some cases could still surface, Schmidt said. The infection can spread rapidly and invades the blood supply, he said.
Treatment is with intravenous anti-fungal mediation and removal of damaged skin tissue, Schmidt said. Mold can be seen in some of the wounds, he said.
Public health departments in the Joplin region have notified doctors and hospitals to be aware of the possible infection when treating patients injured in the tornado, Williams said.
The official death toll from the Joplin tornado rose by 10 on Thursday from the previously reported number of 141, according to Jasper County Coronor Rob Chappel.
Eight of the new deaths were from injuries suffered in the tornado and one was from a fungal infection, though Chappel said he was not told if it was zygomycosis.
Authorities have also added to the list of the dead a police officer who died of lightning-strike injuries the day after the tornado, Chappel said. The officer had previously been excluded from the count.