Dartmouth student diagnosed with mumps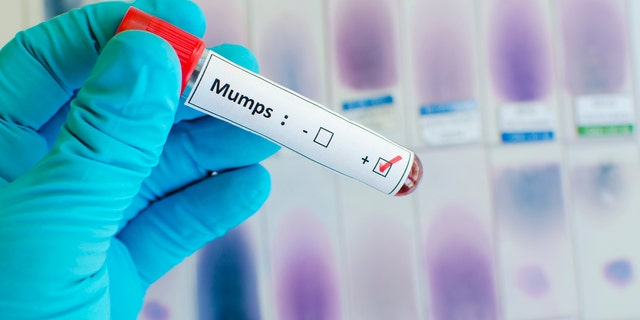 Health officials confirmed on Wednesday that a Dartmouth College student has a case of the mumps and has been placed in isolation. A statement said the school's health providers are working with state officials to manage and test students with potential symptoms of the disease.
Students are being asked to contact Dartmouth College Health Services about any health concerns, while staff members and faculty are advised to consult their primary care physicians, The Union Leader reported.
TRAFFIC STOP ENDS IN BIRTH OF BABY GIRL
"We are writing to you today to provide you with information you will need to be an active part of the response to prevent the spread of mumps on campus," Dr. Ann Bracken, director of clinical medical services at the college health service, told students via email.
As of Thursday, no other students had been tested for mumps, which the college requires vaccination against in order to register for classes with the exception of those who are exempted under specific circumstances, The Leader Union reported.
200-MILE BIKE RIDE AIMS FOR $48 MILLION FUNDRAISING GOAL IN NAME OF CANCER RESEARCH
Mumps may cause a patient to experience puffy cheeks, swollen jaw, fever, headache, muscle aches, tiredness, loss of appetite or swollen salivary glands. According to the Centers for Disease Control and Prevention (CDC), symptoms can appear 16-18 days after infection, or up to 25 days after. The virus is contagious and could cause life-threatening complications if left untreated.