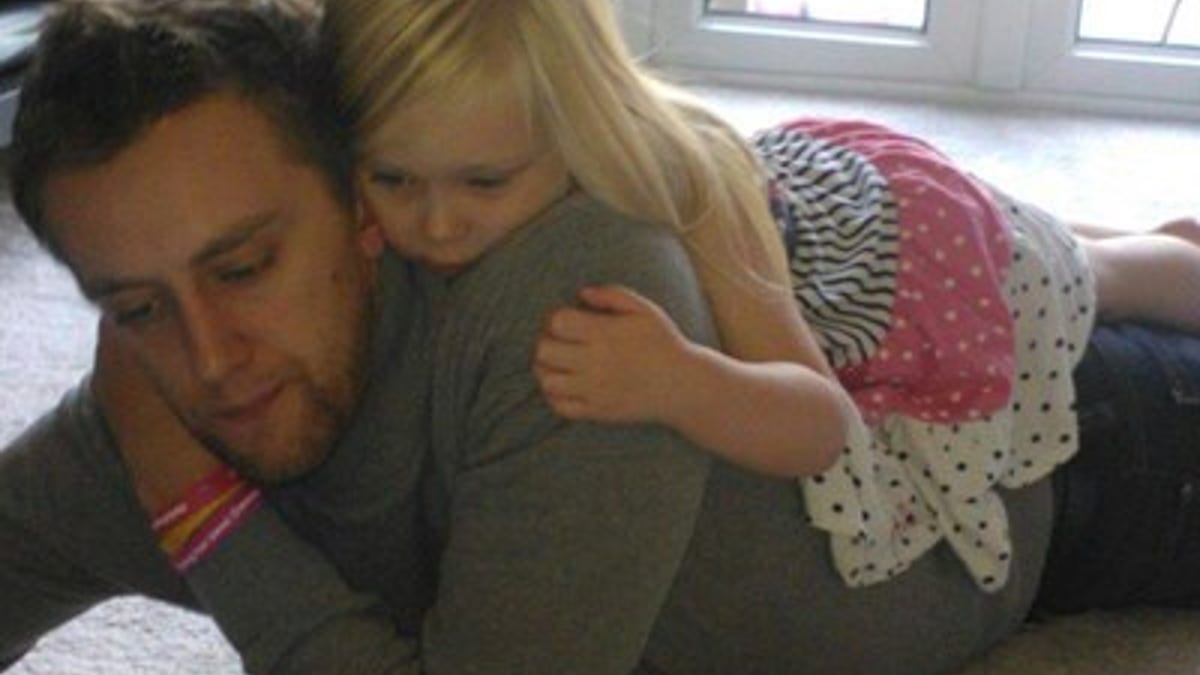 Tom Attwater, of the United Kingdom, is fighting to save his stepdaughter's life while battling the same disease that threatens his own health.
Attwater's stepdaughter Kelli, 5, had begun her second round of cancer treatment when Attwater was diagnosed with brain cancer, news.com.au reported. Despite his illness, Attwater has raised nearly $1 million for his stepdaughter's treatment.
According to Kelli's fundraising page, the little girl has neuroblastoma, a common childhood cancer in children ages 5 and younger that develops from immature nerve cells found in several areas of the body.
Attwater said he felt like "the luckiest man alive" to have raised money for Kelli's treatment and that the generosity from strangers has overwhelmed him.
"Time is running out for me, and my health is declining," Attwater, 32, told The Daily Mirror. "But I can now spend my time in peace, enjoying my family safe in the knowledge that I have done my best to give Kelli a chance of a long and happy life."
Attwater and Joely Attwater, Kelli's mother, married about eight months ago and are expecting a baby in May, according to news.com.au.
"Having a baby is high on Tom's bucket list and we're both thrilled, but it's bittersweet as Tom knows he won't be around to see our little bump grow up. I still feel in denial about that," Joely told The Daily Mirror.
"But at the very top of Tom's bucket list is raising the money for Kelli. Tom is the love of my life and my hero."
Click for more from The Daily Mirror.