Connecticut scientists add Zika to mosquito virus tests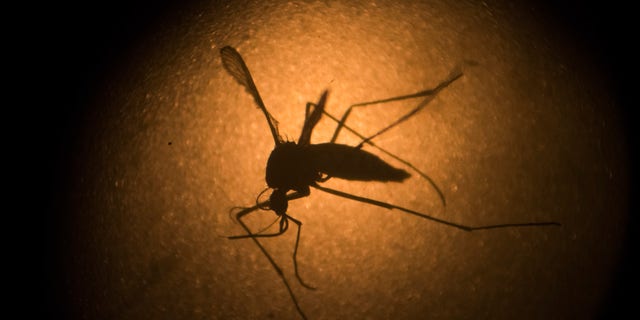 NEWYou can now listen to Fox News articles!
NEW HAVEN, Conn. (AP) - Since mosquitoes have not brought other tropical diseases to Connecticut, it's unlikely that they'll bring the Zika virus either, according to Philip Armstrong, director of the mosquito-monitoring program at the Connecticut Agricultural Experiment Station.
"It's primarily a tropical disease, and I think it will stay that way," Armstrong said.
But ag station scientists will be testing the bugs for Zika just the same.
Robin Pancoast of Hamden, a senior biology major at the University of Connecticut, is a summer research assistant with the ag station. Her job is to set up the traps and collect them the next day. Recently, she was setting up traps at Beaver Pond Park, near Hillhouse High School.
"Mosquitoes are pretty dependent on weather patterns. They like wet weather so they can breed," she said as she set up a light trap, which uses dry ice to attract mosquitoes, and a gravid trap, which contains hay-infused "stinky water" that attracts egg-laying females and is particularly good at catching the West Nile-carrying mosquitoes.
While the mosquito-collecting season started May 31, by October interns like Pancoast will collect - and biologists will test - as many as 200,000 insects, Armstrong said.