Congestive Heart Failure to Blame for Elizabeth Taylor's Death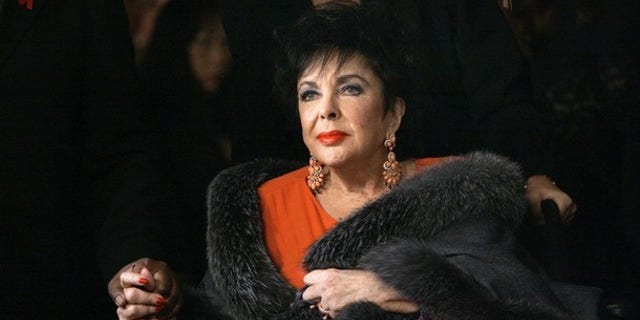 Silver screen legend Elizabeth Taylor died early Wednesday morning at the age of 79.
Taylor, a two-time Oscar winner, was at Cedars-Sinai Medical Center in Los Angeles at the time of her death, surrounded by her children. She had been hospitalized for over a month before she died.
During her life, she starred in nearly 60 movies and was widely considered one of the world's most beautiful women.
But despite the fact that Taylor represents one of America's greatest talents, her years struggling with health issues limited her quality of life over the past decade.
Taylor infamously suffered from a number of illnesses and injuries, including a bout with tuberculosis, a benign brain tumor, skin cancer, a repeatedly broken back, hip replacements, pneumonia and finally, congestive heart failure.
One of the points that I have to stress in this story about this great actress is that she died of what is probably one of the most challenging conditions for a lot of senior citizens - congestive heart failure.
Congestive heart failure is a condition where the heart muscle is unable to adequately pump out oxygenated blood to the rest of the body. And it's one of the most common causes of death in our elderly population.
For some folks that end up with severe cardiovascular diseases later in life, there are often contributing factors from their earlier years that impact the end result.
Now, we don't know everything about Taylor's medical history, so it's hard to assess whether or not her her lifestyle contributed to her medical problems later in life. There are many people who develop congestive heart failure as they age that may not have led a lifestyle associated with behaviors that increase the risk for cardiovascular disease.
But from what we do know from widely publicized reports, is that in Taylor's case, years of challenges with weight control, alcohol abuse and the use of chronic pain medications could have put stress on her heart that surgical interventions were not able to fully repair.
The lesson here is that, throughout your life, you need to think of keeping your heart fit, just like you would any other muscle in your body. Congestive heart failure can often be the result of poor lifestyle choices, such as high blood pressure, poor diet, drinking and smoking.
Yes, there are exceptions. There are people who are perfectly fit and healthy, but still suffer a heart attack without any pre-existing conditions. A heart attack, of course, can contribute to congestive heart failure. But, as I mentioned before, these people are the exceptions.
The death of Elizabeth Taylor is very sad, indeed - but it does serve as a reminder to us about how important it is to maintain good health by making positive lifestyle changes.
Family history and genetics can play a part in your overall health, but by exercising, eating right and making responsible lifestyle choices, you can do everything in your power to take care of your heart and minimize your risk of potentially deadly health problems later in life.