Colorado surgical tampering case prompts review of 3,000 patients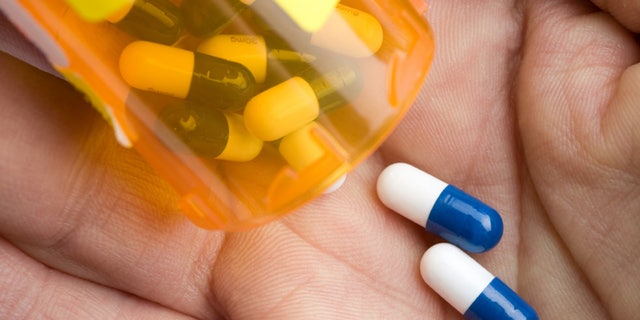 NEWYou can now listen to Fox News articles!
DENVER – An ex-medical technician has been indicted on charges of tampering with narcotics at a Colorado hospital, leading authorities to urge nearly 3,000 people who had surgery there to be tested for blood-borne diseases, federal prosecutors said on Tuesday.
The case was brought after the defendant was caught swapping a syringe containing fentanyl citrate, a powerful synthetic opiate, for a dose of an unspecified substance during a patient's surgery last month, U.S. Attorney John Walsh said in a statement.
The incident occurred at the Swedish Medical Center in suburban Denver, and the surgical technician in question, Rocky Allen, was fired immediately by the hospital, which notified law enforcement, Walsh said.
A federal grand jury later indicted Allen on one count of tampering with a consumer product and one count of obtaining a controlled substance by deceit - both felonies.
In revoking his license, a state regulatory board found Allen tested positive for marijuana and fentanyl in his system after the incident.
That conclusion led to concerns he may have been an intravenous drug user in a position to administer injections to patients with needles he had used, although no patients were known to have been harmed during surgery by his actions.
As a precaution, however, hospital officials began notifying 2,900 patients who underwent operations at the facility between August 2015 and last month, urging them to obtain free screenings for HIV and hepatitis B and C.
More than 75 percent of the patients had been contacted as of Tuesday, and most have been tested, a hospital spokeswoman said. But a state public health department spokesman declined to say if any of the patients screened had been infected until the agency completed its investigation.
Two Arizona hospitals, the John C. Lincoln Medical Center and the Banner Thunderbird Medical Center, where Allen worked in 2014, have also offered former surgery patients free screenings for the blood-borne diseases.
Allen surrendered to federal agents and made his initial appearance on Tuesday in U.S. District Court in Denver, where he was ordered held without bond pending a detention hearing set for Friday.
Fentanyl is used to alleviate pain in patients before and after surgery, and the U.S. Centers for Disease Control and Prevention says the drug "is estimated to be 80 times as potent as morphine and hundreds of times more potent than heroin."
If convicted, Allen faces up to 14 years in prison.