College kids more likely to drive after smoking marijuana than after drinking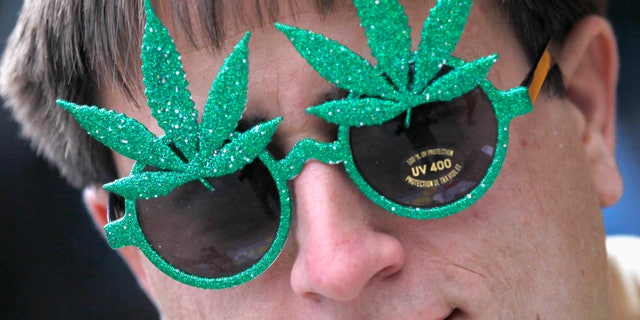 College freshmen in a new study were less likely to smoke marijuana than to drink alcohol, but they were much more likely to drive after smoking pot or to ride in a car with a driver who had.
Three times as many kids used alcohol as used pot, but less than 7 percent of the drinkers drove afterwards, compared to 31 percent of those who had smoked pot.
"That's a pretty high number and this is something we should be talking about," said lead study author Jennifer Whitehill, a public health researcher at the University of Massachusetts at Amherst.
"In the public health arena, we feel like we've had some great success with reducing driving after drinking over the last few decades and so one of the motives for the study was trying to see if there is anything we could learn from alcohol that could apply here," Whitehill told Reuters Health.
With marijuana possession or use becoming legal for adults 21 and older in a number of U.S. states, use of the drug is likely to become more common even among those under 21 years of age, she and her colleagues write in JAMA Pediatrics.
Past research has found that "acute" use of cannabis doubles the risk of a motor vehicle crash, they note. Nationally, cannabis use was involved in 12 percent of fatal crashes among 16-to-20 year olds.
Given that young people are already the highest-risk category among drivers, Whitehill's team wanted to get a sense of the greatest risk factors for them getting behind the wheel while high.
They analyzed telephone survey information taken from 315 first-year college students, ages 18 to 20, at two large universities in Wisconsin and Washington.
The students were asked if they had used alcohol or marijuana in the previous 28 days. They were also asked how many times they had driven a vehicle after using either substance and how many times they'd ridden as a passenger with a driver who had been using either substance.
The research team found that 20 percent of students had used marijuana and 65 percent drank alcohol.
Among those who had used marijuana, 44 percent of the young men and 9 percent of young women drove after using the drug, while 51 percent of men and 35 percent of women rode as a passenger with a marijuana-using driver.
Of the students who drank alcohol, 12 percent of men and 3 percent of women drove after drinking, while 21 percent of men and 12 percent of women rode in a car with a driver who had been drinking.
Students who drove after using either marijuana or alcohol were more likely to have also been a passenger in a car with another user.
And those who used neither substance were least likely to have been in a car with someone who had – about 7 percent of the young men and 6 percent of young women.
Young men are known to be more prone to risk-taking behavior, Whitehill said, but, "What was striking to me was how riding with someone who was using marijuana was still pretty darn common among females."
Whitehill said the surveys didn't assess the students' knowledge or attitudes toward driving after marijuana use, but that previous studies show young people who use marijuana probably don't understand the risks of driving after using.
"If you're using any substance that has a potential for impairment that a designated driver is really the thing to do," Whitehill said.
In a related editorial, Mark Asbridge wrote, "(The) study findings speak to the changing nature of impaired driving and bring needed attention to the issue of marijuana use before getting behind the wheel."
Asbridge is a researcher with the Community Health and Epidemiology department at Dalhousie University in Halifax, Nova Scotia in Canada.
"It shows that the rates of driving after using marijuana are similar or in fact exceeding rates of driving under the influence of alcohol, drinking and driving," he told Reuters Health.
Asbridge believes the solution to using pot and driving may be similar to what's been done with drinking and driving.
"We need to sort of take a multi-pronged approach to this which involves an education piece, the social awareness piece as well as solid legislation and a commitment to enforcement of that legislation," he said.
Asbridge added that parents should talk to kids about marijuana the same way they talk to kids about drinking and driving.