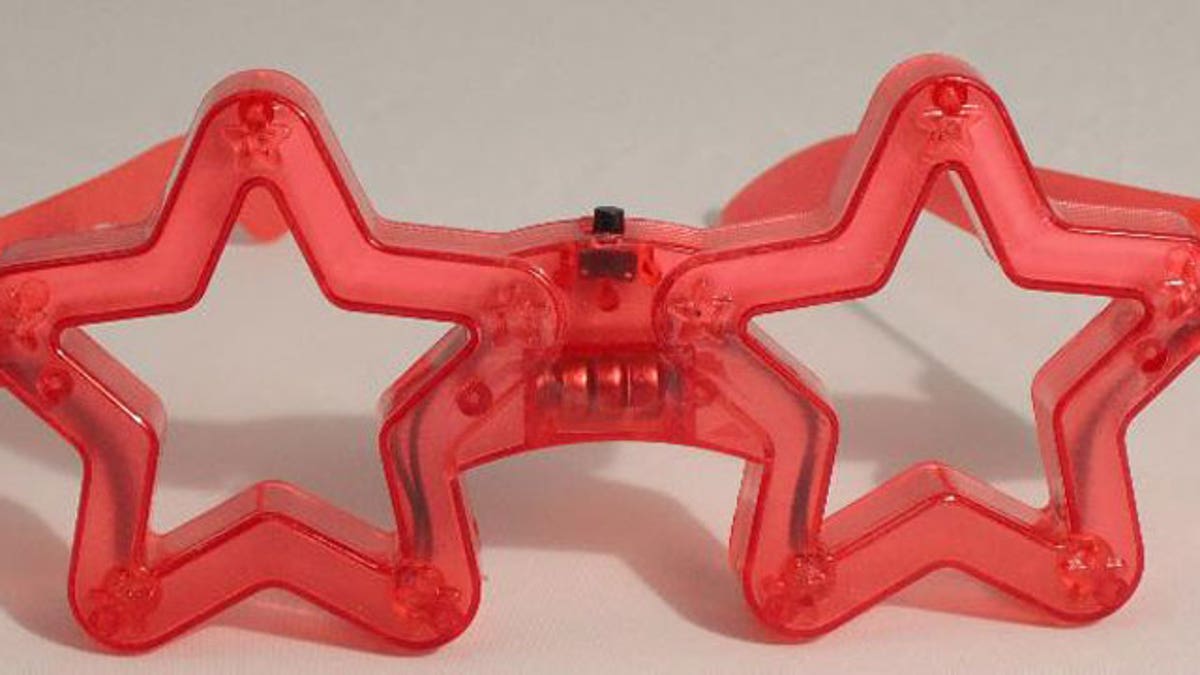 WASHINGTON – More than 1.2 million Chuck E. Cheese light-up rings and toy eyeglasses were recalled Wednesday over concerns that children might swallow the small battery inside the toys.

The Consumer Product Safety Commission said the plastic on the toys can break, possibly exposing the button-type batteries inside. Ingestion could lead to stomach, intestine or esophagus problems or other damage.

The commission did not link the toys to any reported injuries. But it said two children were able to remove the battery from the light-up rings. One child swallowed it; the other child put the battery up his nose.

There were no reported incidents with the toy eyeglasses.

The 1.1 million light-up rings were part of a promotional offering between April 2009 and June of this year or were offered during parent-teacher association conventions. They came in blue, green, purple, yellow and pink.

The 120,000 toy glasses, shaped like stars, were part of birthday packages.

All were made in China and imported by Texas-based CEC Entertainment Inc., operator of Chuck E. Cheese theme restaurants. Chuck E. Cheese has been involved in three previous recalls of children's toys since 2001.

The commission says consumers should take the toys from children and return them for a refund of cash or prizes.

The recall was part of a joint announcement with the CPSC and Health Canada, the country's federal department for health.
Click here for additional information from the U.S. Consumer Product Safety Commission.