Cholesterol Drug Lipitor Prepares for Fadeout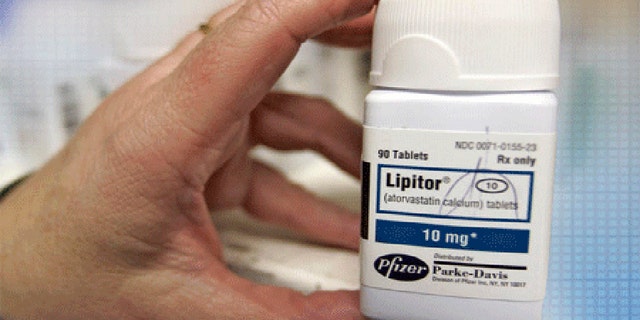 It may take a breakthrough treatment for Alzheimer's disease to match the $130 billion lifetime sales record of Pfizer's Lipitor, the cholesterol fighter that wrote its own chapter in pharmaceutical history.
Lipitor's U.S. patent expires on November 30, unleashing a wave of cheap generics and ending a fabled run that began in 1997.
"There's Lipitor and then there's the rest," said Michael Kleinrock, research director of IMS Institute, which tracks sales of prescription drugs. "This is a real giant in the history of our industry and we may not see its likes for a while."
Of currently marketed drugs, Abbott Laboratories' rheumatoid arthritis drug Humira may have the best shot with annual sales of about $8 billion, which the company sees growing by $1 billion a year in the near future. But getting to Lipitor's peak annual sales of $13 billion in a therapeutic area with several competitors is a lot to ask.
According to Thomson Reuters Forecast, by 2016, the world's three top sellers will be rheumatoid arthritis treatments—with Pfizer Inc's Enbrel and Johnson & Johnson's Remicade trailing Humira.
The blood clot preventer Plavix from Bristol-Myers Squibb and Sanofi made a run at Lipitor, with sales of more than $9 billion, but like Lipitor its heyday is coming to an end.
In recent years, much drug research has targeted narrower patient populations, such as lupus and melanoma sufferers, that have poor or ineffective treatment options.
Many of the new medicines command high prices because they have little or no competition, and use biologic production processes that cost more than conventional pill-making. That has taken the focus away from mass-market drugs like Lipitor.
Industry experts say a major advance in treating diabetes—a disease reaching epidemic proportions in rich and developing countries alike—could generate Lipitor-size sales. The same would hold for a safe, fat-melting treatment for obesity, an area that has seen repeated failures.
And then there is Alzheimer's, the devastating memory-robbing disease that has no significant treatment and that is expected to take a far greater toll on society as the baby boom population ages.
"If we get a disease-modifying Alzheimer's drug it will be huge, a large market drug that everybody needs. The unmet need there is huge," said Ben Weintraub, director of research for Wolters Kluwer inThought.
"Lip-it-or"
Pfizer obtained full ownership of Lipitor in 2000 through its $114 billion acquisition of Warner-Lambert, with which it had co-marketed the fledgling drug.
Former Pfizer Chief Executive William Steere, when asked at a press conference why he was making his hostile takeover bid for Warner-Lambert, broke into a Cheshire grin and replied with a single drawn-out word: "Lip-it-or."
The drug drives "bad" LDL cholesterol to lower levels than prior treatments, proving in study after study that it cuts the risk of heart attack and stroke.
"Lipitor was just so good relative to the alternatives," said Michael Liss, senior portfolio manager of American Century Value Fund. "It's for a disease state that is really met by primary care physicians. So everything just kind of came together."
Lipitor's success was also propelled by the creation of one of the industry's largest and most aggressive sales forces.
"Some other drug could reach that pinnacle, but the world has changed," said Dr. Steven Nissen, head of cardiology at the Cleveland Clinic.
"We use more generic drugs than ever before," Nissen said. "And a drug would have to have some pretty unique benefits for a pretty big population to ever reach that level of sales. It was a once-in-a-lifetime opportunity."
Today, with growing scrutiny over the cost of new drugs and whether they represent a significant advance over what is already helping people, the bar is far higher.
Nissen said Lipitor, along with drugs for treating high blood pressure and preventing blood clots, achieved huge sales because they were members of new classes of drugs that proved highly effective against big, hard-to-treat conditions.
"The easy targets are gone, the big classes like ACE inhibitors, like the statins, or clopidogrel (Plavix) that really hit a sweet spot at the right time," Nissen said.
"We're reaching deeper to find new drugs than we've ever had to reach before and that means it's harder to develop a blockbuster."
Pharma's Boom/Bust Cycle
Other top selling drugs, of course, have come and gone and been quickly eclipsed by newcomers. One of the has-beens is Tagamet, a novel ulcer drug introduced in 1976 by British drugmaker Smith, Kline and French, now GlaxoSmithKline.
By the mid-1980s it had become the world's top-selling medicine, with annual sales of $1 billion, making it the world's first "blockbuster" treatment. It is now an inexpensive over-the-counter product.
Lipitor 15 years later took the top spot by jumping ahead of another ulcer drug, AstraZeneca Plc's Prilosec, which reached its peak in 2000 with sales of $6.2 billion, according to IMS.
Nissen is cautiously optimistic about a new class of heart drugs called CETP inhibitors, which in clinical trials have dramatically raised levels of "good" HDL cholesterol. Pfizer in 2006 scrapped its own contender, torcetrapib, after it caused higher death rates in clinical trials. The company had hoped it would generate annual sales of more than $10 billion.
Merck & Co is conducting late-stage trials of a CETP inhibitor called anacetrapib, while Roche and Japan Tobacco are in late-stage development with rival dalcetrapib. Eli Lilly is at an earlier stage with its own HDL raiser in the class.
"If they work, they could be really big," Nissen said, noting that they would have to lower the incidence of heart attack and death on top of statin therapy to achieve Lipitor-like success.
Peter Jankovskis, co-chief investment officer of OakBrook Investments, said two medical conditions remain "low-hanging fruit" for drugmakers and could produce giant sellers due to the dearth of highly effective treatments.
"If one is going to be developed, I guess it would be in the diabetes or cancer area," Jankovskis said.
A breakthrough in diabetes treatment that arrests progression of the disease and helps patients avoid dialysis might capture annual sales that eclipse Lipitor at its zenith, Jankovskis suggested.
Wolters Kluwer's Weintraub believes the next wave of blockbusters, while not achieving Lipitor stature, will likely be costly biotechnology drugs used by smaller populations and prescribed by specialists.
"It's going to be about expensive drugs that change the standard of care, not drugs like statins or diabetes drugs that are for large markets that offer important but incremental advantages," Weintraub said.
The exception is Alzheimer's disease, but the finish line there is not even in view. Current treatments only slightly moderate symptoms and do not slow progression of the disease, which destroys the memory and the ability to perform daily functions.
Eli Lilly is developing a high-profile treatment called solanezumab, after having scrapped another drug last year that worsened the ability of patients to perform daily activities.
Pfizer and Johnson & Johnson are conducting late-stage trials of a treatment called bapineuzumab, but some patients taking it in studies developed brain swelling.
Some researchers including Luca Santarelli, head of Roche's neuroscience division, believe the disease must be attacked at an earlier stage. He is taking such an approach.
"Eventually, we will have a $13 billion Alzheimer's drug," Weintraub predicted, "hopefully before you and I lose it."