Child contracts influenza virus from pig at North Dakota State Fair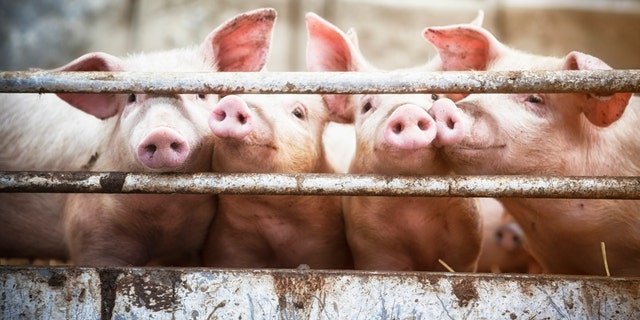 A child who contracted a variant of the influenza virus after coming into contact with an infected pig at the North Dakota State Fair has been released from the hospital and is continuing to recover. The child's illness, which marks the first such case in the state, was detailed in a news release issued by the state's health department.
The news release did not state when the child came into contact with the pig, but said that an out-of-state visitor also contracted the virus after visiting the fair, according to the Bismarck Tribune. While such instances are rare, the Health Department said most cases occur in the summer months and involve those who raise pigs or come into contact with infected animals at agricultural events.
MOM OF DOG ATTACK VICTIM SUFFERS FATAL STROKE AT DOCTOR'S APPOINTMENT
The pair contracted a variant of the influenza variant identified as H3N2v, according to the news outlet. Symptoms of the illness may range from fever, cough, sore throat and headache. Officials recommended that those who report respiratory issues should alert their doctor if they have recently been around pigs.
"Just as humans can become infected with pig flu viruses, pigs can become infected with human influenza viruses," a spokesperson told the Bismarck Tribune, adding that elderly people, small children, pregnant women and those with immune issues should avoid pigs and swine viewing areas.
CT SCAN OF AN OLIVE LED TO MAN'S CROHN'S DISEASE DIAGNOSIS
"These recommendations help protect both people and pigs from the flu," the spokesperson said.