Charges possible for Oklahoma dentist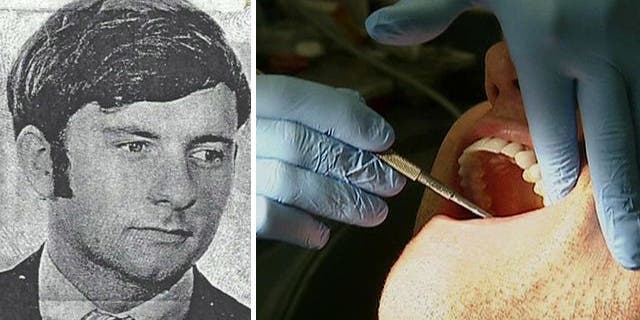 TULSA, Okla. – Citing the scope of a public health scare involving thousands of patients of an Oklahoma oral surgeon, the head of the state's dentistry board said Monday she wants prosecutors to consider pursuing criminal charges.
Nearly 1,000 of Dr. W. Scott Harrington's 7,000 patients have now been tested in Tulsa for hepatitis B and C as well as HIV, the virus that causes AIDS. About 400 people showed up at a clinic north of downtown Saturday, the first day the free tests were offered, and nearly 560 people showed up Monday.
Susan Rogers, the executive director of the Oklahoma Board of Dentistry, told The Associated Press that she talked with Tulsa County District Attorney Tim Harris on Monday to discuss whether Harrington is criminally liable.
"We're looking for the witnesses and individuals who can testify for us that this is what happened to me in (Harrington's) office," Rogers told AP.
The 17-count complaint filed last week by Rogers' office called Harrington a "menace to the public health." The complaint also said officials found rusty instruments, potentially contaminated drug vials and improper use of a machine designed to sterilize tools at Harrington's two Tulsa-area offices.
Harrington and his staff could face at least two felony charges, Rogers said, including practicing dentistry without a license and aiding or abetting another person who is violating the state's dental act. Rogers said each possible charge could carry a prison term of up to four years and a $10,000 fine.
"I did speak to the DA this morning and I've talked to other officials, and I can't comment on those conversations, but there's more to come," Rogers said.
A spokeswoman at the district attorney's office could not comment Monday because prosecutors haven't received any paperwork from the dentistry board. A message left Monday morning with Harrington's attorney in Tulsa was not immediately returned.
Harrington had been a dentist for 36 years before voluntarily giving up his license March 20. He faces an April 19 hearing at which he could have his certification revoked.
Letters have been sent to 7,000 patients, urging them to be screened for hepatitis B and C and the virus that causes AIDS. Those letters should arrive no later than about two weeks, Kaitlin Snider, spokeswoman for the Tulsa Health Department, said Monday.
"We are here for the long haul," Snider said. "We know we can't screen 7,000 patients in a day or even in a week."
Those who have been tested should receive their results within two weeks, she added.
According to the Oklahoma Dentistry Board's complaint, Harrington's practice had varying cleaning procedures for its equipment, needles were re-inserted in drug vials after their initial use and drug vials were used on multiple patients.
Also, dental assistants performed some tasks reserved to a licensed dentist, such as administering IV sedation. A device used to sterilize equipment hadn't undergone required monthly tests in at least six years.
"When this started, I had no idea it was going to be this bad or this broad," Rogers said Monday. "This one scared me."
The public alert began after a patient of Harrington's initially tested positive for HIV in a screening at a third-party provider. But more testing indicated that the patient was not positive for HIV, only hepatitis C, the Tulsa Health Department said Friday.
Court records show that Harrington was sued for medical malpractice in 1994, and the case was settled in 1995. He also was sued for negligence in 1997, which was settled out of court in the same year.