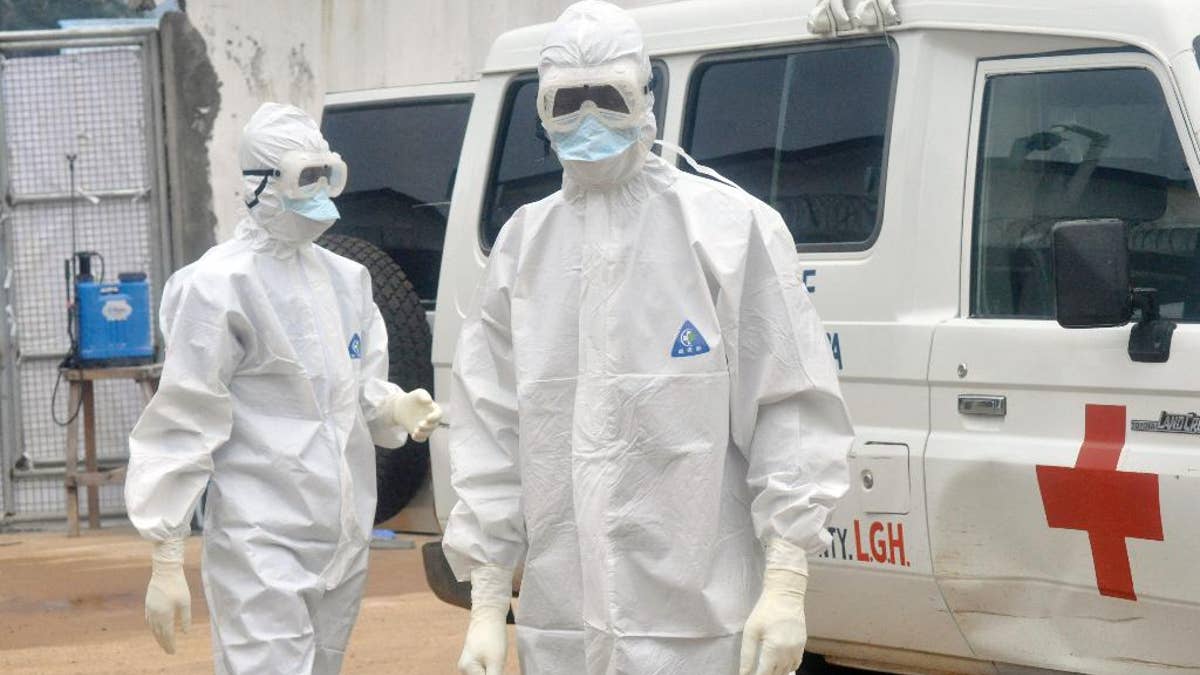 The ​U.S. ​​Centers for Disease Control on Thursday yanked a poster off its Web site explaining how Ebola can be spread by contaminated droplets — from a sneeze for example — a day after The Post reported on the frightening revelation.
The fact sheet was taken off line, and a link that led to it a day before now sends viewers to a different page with a different message.
"The ​'​What's the difference between infections spread through air or by droplets?​'​ ​f​act sheet is being updated and is currently unavailable. Please visit cdc.gov/Ebola for up-to-date information on Ebola," it read​ Thursday​.
​Officials ​with the CDC ​remained mum on the issue, refusing to respond to questions for the original story and again on Thursday.
The Post reported Wednesday that the CDC acknowledged that people can catch the virus by coming into contact with droplets from an infected person on a doorknob or other surface.
If a person touched those droplets and touched their eyes, nose or mouth for up to several hours later or more, they could contract the deadly contagion, the CDC said.