Cat Gets Bionic Legs in World-First Operation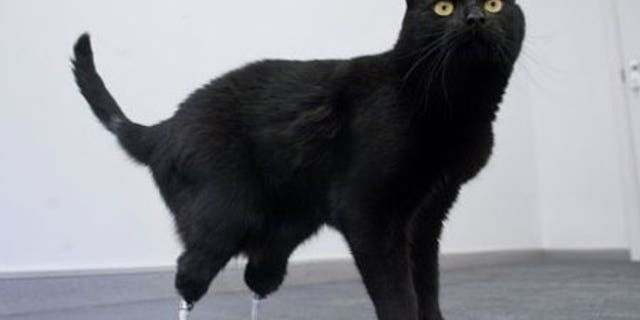 A cat has received two bionic legs in a world-first operation set to transform treatment for human amputees.
Oscar, whose paws were cut off by a combine harvester, can run and leap thanks to the mechanical implants.
They were drilled into his ankle then treated with a substance that allows bone and skin to grow around them.
Fake paws were then fitted on "see-saw" joints at the end of the prosthetics, giving full movement.
A day after the pioneering surgery, carried out by Noel Fitzpatrick, a Surrey, England-based veterinarian — Oscar tried to stand.
Four months later he bore weight equally. Now he runs.
Fitzpatrick said the techniques he used are "set to transform the future" of orthopedics.