Can't shake the weight? Freeze it off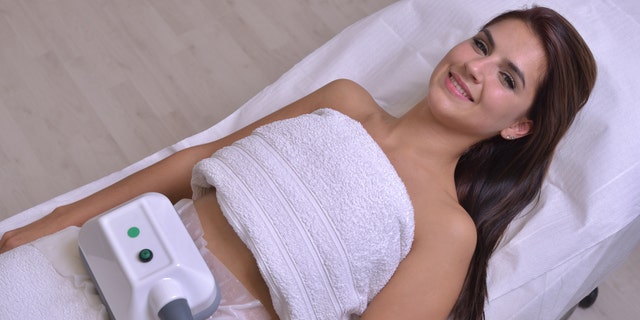 Tell your tummy to chill!
A cool new weight-loss procedure allows people to slim down without any nipping or tucking, proponents say.
Cryolipolysis, or "fat freezing," can eliminate about 20 percent of the fat cells on a particular area of the body in an hour, experts say.
Plastic surgeons and dermatologists who use the procedure hawk it as a harmless and quick way to shed pounds.
"The patient is watching a movie, or like when they did my back, I was answering my e-mails, Renato Saltz, a Utah-based plastic surgeon, told Agence France-Presse. "They plug you into the machine and after an hour, you're ready to go back to work."
The machine inserts specific body parts, including love handles, chubby backs and stomachs, into a cooling chamber.
The cells are then cooled down to below body temperature but above freezing, which causes them to get metabolized and then get excreted.