Cancer survivor who married husband on deathbed renews vows a year later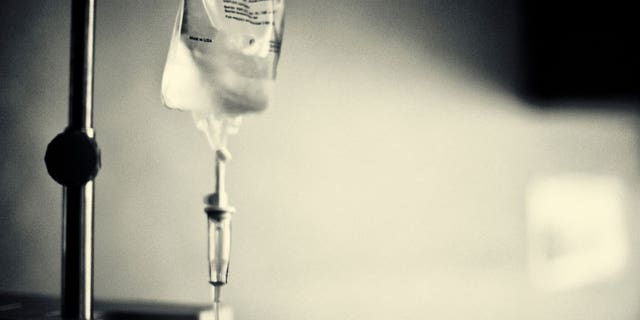 A patient who thought she was losing her battle to cancer and married her fiancé while on her deathbed in the hospital made an unexpected recovery and recently renewed her vows with her husband.
The Sun reported Sereena Scott, 32, of the United Kingdom, suffered from ovarian cancer and a tumor the size of a watermelon that made her look pregnant. Doctors couldn't ensure her survival, but Scott sensed the worst.
"I didn't need them to tell me," Scott told to the Sun. "I could feel my body failing, and I knew the end was near."
Scott had been using a breathing tube when she was granted her dying wish: marrying her fiancé, Robert, to whom she got engaged in 2005, the Sun reported.
The couple exchanged vows in the hospital on Oct. 8, 2014— a celebratory day for the two but one still overshadowed with uncertainty about the future.
"We all thought I was about to die," Scott told the Sun.
But after the wedding, Scott's health began improving. Chemotherapy and surgery helped ward off the ovarian cancer, which is the fifth-leading cause of cancer-related death among women in the United States. According to the National Institutes of Health, in 2014, the most recent data available, an estimated 22,000 women were diagnosed with ovarian cancer and nearly 14,000 died.
After her wedding, Scott went into remission from the potentially deadly cancer.
"I had been given another chance at life," Scott told the news website.
About five months ago— day and a year after her and Robert's first nuptials— the couple renewed their vows.
"I was just as excited for this one," Scott told the Sun. "And this time, I was able to actually say my vows and walk up the aisle."