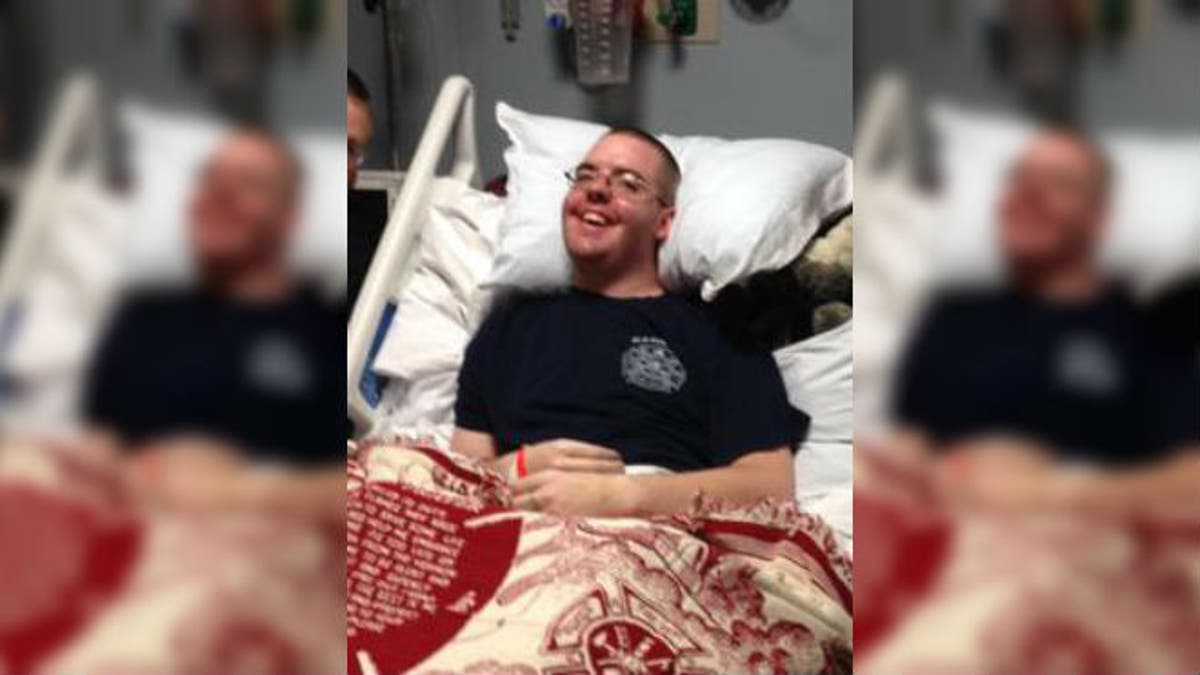 One young man's quest to get patches from firehouses across New York State has gone viral as Lieutenant Governor Bob Duffy put a call out on Twitter on Tuesday night.
Johnathan Davis, 21, dreamed of becoming a fourth generation firefighter, but in July 2009, he was diagnosed with an aggressive stage four brain tumor, WHEC reported. After the tumor was removed, he was cancer-free for almost five years. Then, in August 2013, doctors found an inoperable tumor in his brain.
Jonathan has been in the palliative care unit at Strong Memorial Hospital in Rochester, N.Y., for the past two weeks.
Having already been named an honorary member of his father's fire department, Johnathan made a request to his mom, Laurie.
"Last week, Johnathan had mentioned to me that he wanted a fire patch from every fire company in New York State," Laurie told WHEC. "Not a small task to think about; there's only 2,208 of them in New York State."
On Monday night, Lieutenant Governor Duffy heard Johnathan's story and put out a request for patches on Twitter.
"I don't look at him as the Lieutenant Governor," Laurie said. "I look at him as a beautiful human being that's willing to share his capabilities to make the world a better place."
On Tuesday, the outgoing Johnathan got a surprise visit from Monroe Ambulance, who officially named him an honorary member.
To send a patch or card to Jonathan, mail can be sent to:
Johnathan Davis
c/o Room 4-1200 Palliative Care Unit
Strong Memorial Hospital
601 Elmwood Ave.
Rochester, NY 14642