Cancer patient dies after forgoing chemo for cupping, acupuncture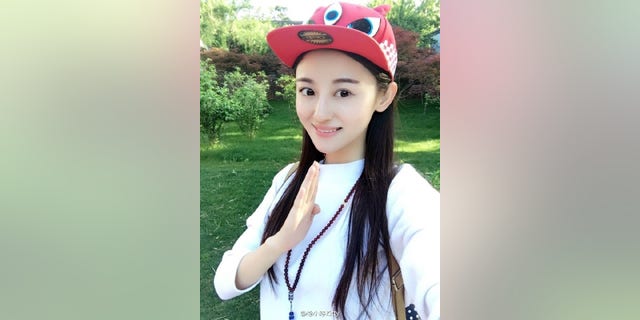 NEWYou can now listen to Fox News articles!
A 26-year-old Chinese actress who documented her cancer treatment journey online has died, BuzzFeed News reported, and her death has sparked conversation in her native country about the possible harms of traditional Chinese medicine.
Xu Ting reportedly forwent chemotherapy in favor of methods like cupping, acupuncture and gua shau, wherein the skin is scraped to cause light bruising, to appease her parents, who wanted her to undergo treatment for lymphoma. Ting, one of seven children in her family, shared on the Chinese blog Weibo that she had previously comforted a friend as she died of cancer despite undergoing chemotherapy. That experience inspired her to take an alternative route when she was diagnosed with cancer herself in July.
She wrote on Weibo that the alternative treatment would allow her to travel more and "enjoy every day." She added that finances also played a role in her decision.
"I don't want to suffer through chemotherapy to come out unrecognizable, lifeless and without any money, but I know that my parents won't let me forgo treatment," she wrote in the post, which was translated by BuzzFeed News. "They said they will do anything just to get me treatment, and that if I die, they die with me. My attitude towards this is quite good."
Throughout her cancer battle, Ting shared photos and updates online, and continued to undergo traditional Chinese medicine despite several commenters urging her to change her mind and undergo chemotherapy instead.
"I have worked in a hospital for six years and with lymphoma patients too," one commenter said, according to BuzzFeed News. "Even though traditional Chinese medicine is very advanced, but based on my understanding, there has not been a patient who has been cured of cancer through traditional Chinese medical treatment. Cancer treatment is best with Western methods. Don't delay the treatment. Chemotherapy is the only effective method to treat cancer right now."
Ting's condition began to worsen in August, and her last post was Aug. 18, when she was hospitalized, BuzzFeed News reported. Since the young woman's death, academics, columnists and bloggers alike have spoken out, with some saying traditional Chinese medicine is a sham. Meanwhile, fans of Ting expressed their condolences for the late actress.
"Have a safe journey, Xiao Ting. I will always remember when we first met three years ago," one commenter wrote. "I'm too late to say goodbye this time, but I hope you will be happy in your next life."