Cancer hospital advertising triples since 2005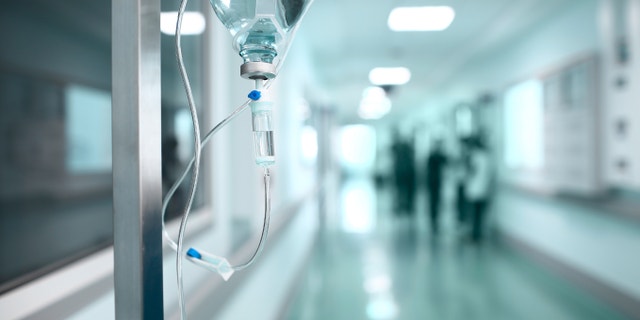 NEWYou can now listen to Fox News articles!
Between 2005 and 2014, U.S. cancer centers upped their spending on ads targeting the general public, with 890 centers spending $173 million on ads by 2014, according to a new analysis.
Spending more than tripled since 2005 and was highly concentrated among a small number of cancer centers, said study coauthor Laura B. Vater of Indiana University School of Medicine in Indianapolis.
In 2014, 20 of those 890 cancer centers, including big names like Cancer Treatment Centers of America, MD Anderson Cancer Center and Memorial Sloan Kettering Cancer Center, accounted for 86 percent of advertising spending.
Spending on advertising does not necessarily reflect quality of care, however, the authors note.
"Previous research has shown that cancer center advertisements use emotion-based techniques to influence viewers and often do not include information about benefits, risks, or costs of cancer treatment," Vater told Reuters Health by email. "There is a concern among some physicians that such advertising may persuade patients to pursue high-cost treatments with a low likelihood of improving outcomes."
The researchers used data from Kantar Media, which tracks content and number of advertisements, on cancer center expenditure in television, magazines, radio, newspapers, billboards and the internet.
TV accounted for most advertising spending in 2005 and 2014, increasing from about $40 million to $80 million, but internet spending saw the greatest relative increase, from $300,000 in 2005 to more than $8 million in 2014, as reported in the JAMA Internal Medicine research letter.
"With increasing healthcare costs and decreasing reimbursement rates, healthcare organizations may strive to increase patient volume for cancer care (a highly profitable clinical service) to offset declining revenue," Vater said. "Advertising may be one strategy used to improve cancer center recognition and attract patients in an increasingly competitive environment."
Competition, which is highest in cities like Chicago, Houston, New York City, Philadelphia, Phoenix, Seattle, and Tampa, may fuel some of the biggest expenditures, she said.
"It also appears that cancer centers may be competing for patients outside of their regional markets," she said. "Cancer centers with the highest advertising spending in 2014 spent a considerable proportion of advertising dollars in national media outlets."
Ads may make big-name cancer centers look unrealistically good, giving the impression that a cancer patient who does not go to one of these centers is making a mistake, said Dr. Steven Woloshin of the Dartmouth Institute for Health Policy and Clinical Practice in Lebanon, New Hampshire, who co-authored an editorial alongside the results.
"The people who these ads are targeting are really vulnerable," so it is incumbent on the cancer centers themselves to be responsible, Woloshin said. Certain ads could give people false hope, or cause them to leave their local care system unnecessarily, he told Reuters Health by phone.
Patients should remember not to take ads at face value, he said.
Advertising like this is regulated, by the Federal Trade Commission for for-profit centers and by state attorneys general for nonprofit centers, but officials usually step in only in response to complaints, he said.
Academic centers in particular should commit to doing better on their own, and subject their advertisements to an objective review, Woloshin said.
"Among the 20 centers with the highest spending in 2014, more than half were not designated by the National Cancer Institute, and three were not accredited by the Commission on Cancer," Vater said. "The public should be aware that cancer centers spending the most on advertising may not necessarily provide the highest quality of cancer care."