Calorie Labeling at Restaurants May Hold Surprises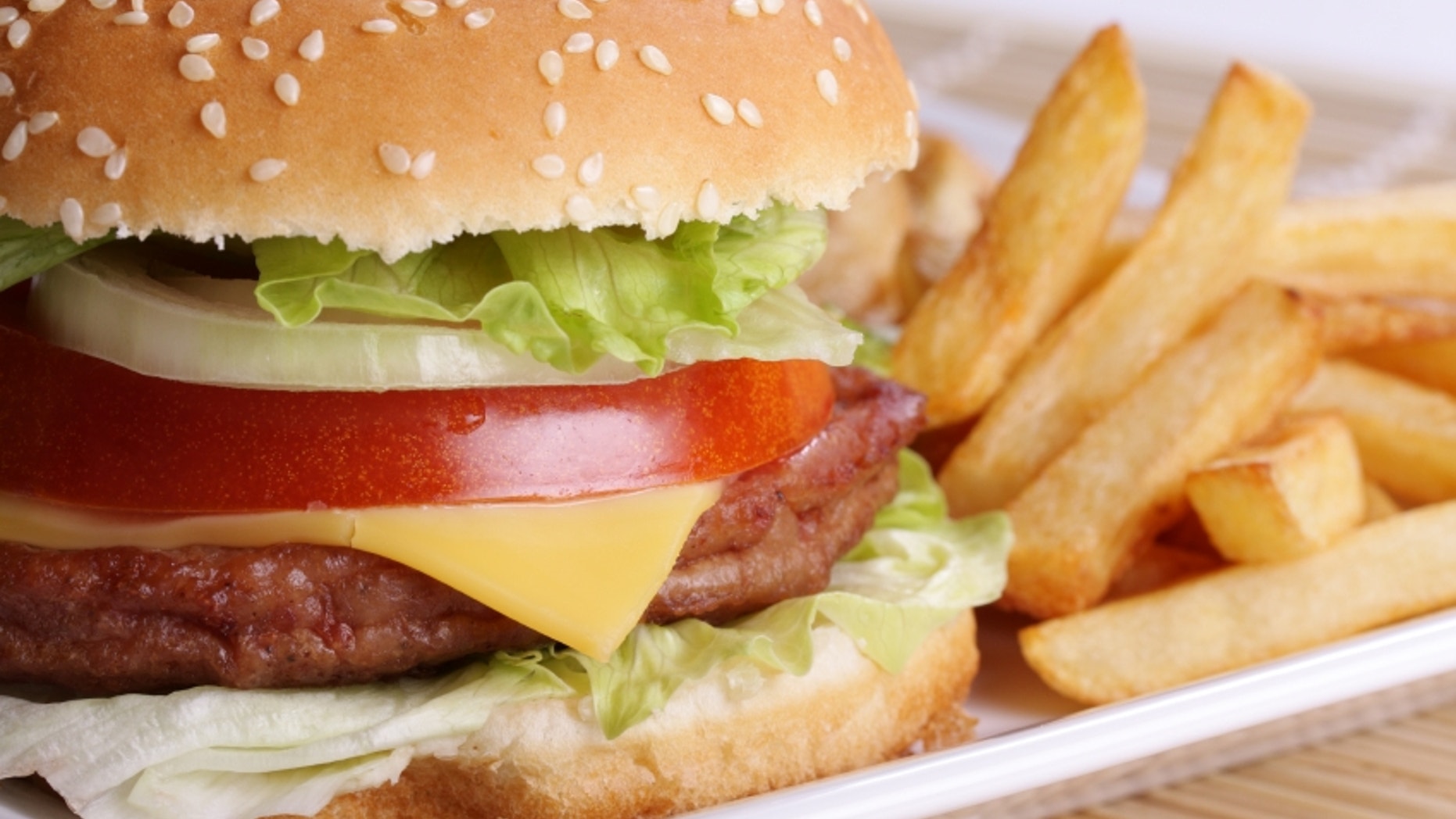 You are what you eat, so they say. But a new study shows it might be hard to know exactly what that is, because calorie labeling at chain restaurants can be deceptive.
Across dozens of restaurants in three states, researchers found the stated calorie counts were accurate on average, but less so for individual food items.
"The big story may be that there is such a huge spread in the numbers," said Lorien Urban, a nutrition researcher at Tufts University in Boston, who worked on the study. "Essentially what that is saying is, you really don't know what you are getting."
All told, only seven percent of the French fries, burgers and other food items the team sampled were within 10 calories from the stated values.
That could be a hurdle for the Affordable Care Act, which requires restaurants with 20 or more locations to list calories on their menus in order to curb the nation's obesity epidemic.
ONE IN THREE CALORIES IN RESTAURANTS
According to the U.S. Centers for Disease Control and Prevention, more than a third of U.S. adults are now obese. And one in six children and teenagers land in that category, setting them up for heart disease and other ailments down the road.
While health regulators are trying to tackle the problem from different angles, one of the most obvious tactics is to get Americans to reverse the trend of overeating that has plagued the country for decades -- particularly in restaurant settings.
"Currently, Americans are getting a third of their calories away from home," Urban told Reuters Health. "We think labeling of all foods is going to be helpful, because people are eating a lot more calories than they think."
The new work, published in the Journal of the American Medical Association, is the first large study to test how reliable existing menus are.
Urban's team visited 42 quick-serve and sit-down restaurants in Massachusetts, Arkansas and Indiana, and ordered take-out for 269 different food items.
In lab tests, they found 40 percent of the foods contained at least 10 calories more than stated, while 52 percent had at least 10 calories fewer.
And nearly one in five items packed 100 or more excess calories—a finding that was most pronounced for lower-calorie foods.
That's a problem, Urban said, because downing 100 calories more than you need every day will lead to weight gains of between 11 and 33 pounds over a year.
She said sit-down restaurants were the main culprit behind the extra calories, mainly because portion sizes varied quite a bit.
"There were several cases where we just got a lot more than we thought they were going to give us," Urban said.
Joy Dubost of the National Restaurant Association said the group was pleased to see that calorie labeling at restaurants is accurate on average.
"Restaurant food is hand prepared, which can create some variation, but this study shows that variance in caloric information to be small in most cases," she said in a statement to Reuters Health.
"With the new menu labeling law, we know that many restaurant chains are looking at tighter kitchen quality control standards, from the weight of the meals to the package sizes used for take out."
DOES LABELING WORK?
Even if menus were 100 percent accurate, there is no ironclad proof that calorie labeling works as intended, and researchers remain divided on the issue.
In February, for instance, one New York study found menu labeling at restaurants such as McDonald's, Burger King, Wendy's and Kentucky Fried Chicken had made no dent in youngsters' appetite for calorie-crammed fare.
"We, and others, haven't yet found evidence that labeling encourages large scale changes in purchasing of fast food," Brian Elbel, who worked on that study, told Reuters Health by email.
"We haven't looked at sit down places, but should," added Elbel, of New York University School of Medicine.
Urban countered that most studies show menu labeling does work, particularly when it includes information on how many daily calories a person should eat to maintain a healthy weight.
"People need to know that 2,000 calories is all an average person needs a day," said Urban. "Once you put that on the label it is very effective. The majority of studies show that."
Her advice to weight-conscious consumers? Order foods you have more control over, like salads with the dressing or the cheese on the side.
"That salad with ranch dressing probably has a lot more calories than you think it does," she said. "There is research to show that even nutrition experts are really bad at looking at a plate and telling how many calories are in there."