Brothers running Boston Marathon to honor mother who lost battle to rare cancer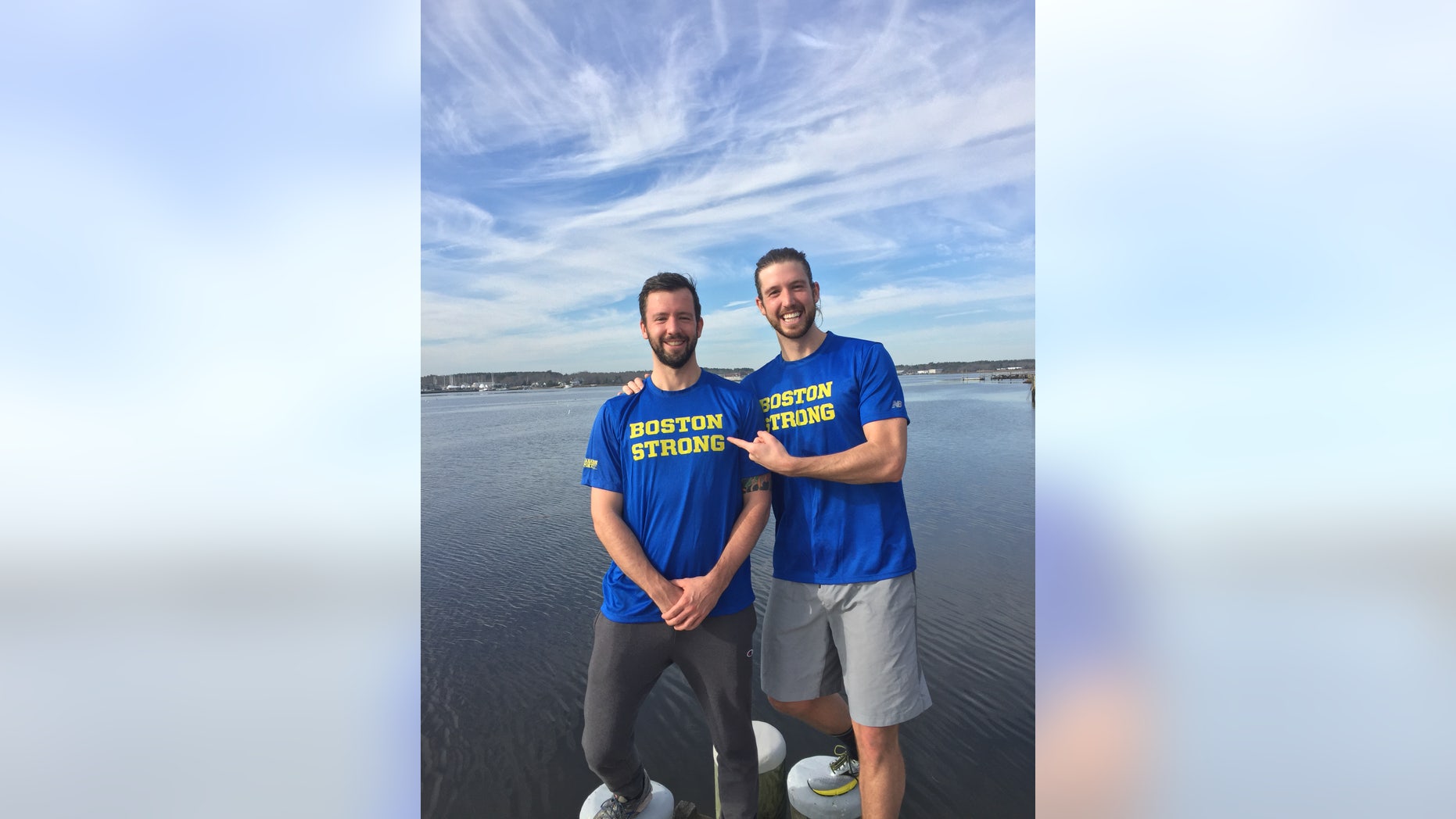 Lucas and Kyle Bullerjahn have followed different training styles for the Boston Marathon, which they're set to run Monday. But there's one thing their regimens have in common: the way it makes them feel connected to their mom, an avid runner who lost her battle with appendicial cancer in 2010.
"I literally envision my mom running next to me and giving me those words of encouragement that she'd been giving me for as long as I can remember: 'You can do this, you got this, don't give up,'" Lucas, 32, a director of brand development for a shopping app startup in New York City, told FoxNews.com.
Lucas and his younger brother, Kyle, will run the Boston Marathon in honor of their mother, Deborah, who ran 20 marathons spanning all seven continents in her lifetime. In 2007 she raised $65,000 for the Dana-Farber Cancer Institute, where she had been undergoing treatment for cancer since her 2004 diagnosis. The Bullerjahn brothers grew up in Wellesley, Mass.
This year, Kyle and Lucas are fundraising to meet their goal of $20,000 for Dana-Farber before their race.
"My mom's the strongest person, let alone woman, I've ever met," Kyle, 29, who works in brand development at Airbnb in San Francisco, told FoxNews.com. "She would just power through, and whatever obstacle our mom faced she'd always push through it, and that's something I take with me."
Lucas echoed his brother: "I look up to her in so many ways, but the biggest contribution I feel from my mom is how hard she stressed if you set your mind to it, you can achieve almost anything."
Kyle explained his mother's impetus for running marathons came from a desire to help others while also taking care of her body. When she was diagnosed with appendicial cancer— a rare disease that accounts for only .08 percent of all cancers, according to the National Institutes of Health— she felt betrayed, Kyle said.
"She was like, 'How could running do this to me? I've followed such a healthy lifestyle,'" Kyle recalled.
But after talking with staff at Dana-Farber and reflecting on her diagnosis, Deborah became inspired to instead look at running as a way to help others and raise awareness about the fact that the disease doesn't discriminate when choosing whom it's going to affect. Deborah's cancer went into remission, but returned in 2009 and eventually claimed her life.
"It's the nature of cancer," Kyle said. "There's no cure, and it can come back. And that was sadly the case with our mom, and that's really another reason for us to champion the cause."
As of Thursday, Kyle and Lucas had raised about $18,500 of their total goal. To donate, visit their Dana-Farber fundraising page.