Brothers paralyzed after injecting oil to copy muscular bodies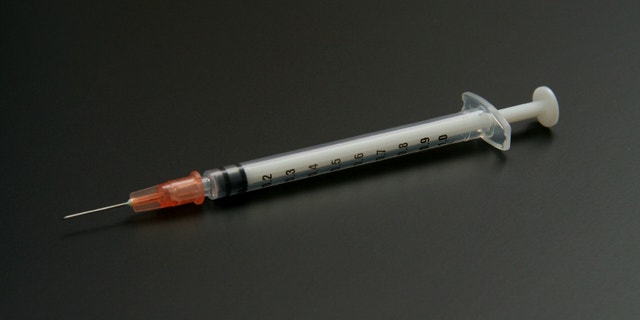 NEWYou can now listen to Fox News articles!
A pair of brothers living in Peru who idolized the stars of a popular reality TV show injected their bodies with oil to mimic the celebrities' muscular bodies, a near-fatal act that left them paralyzed, Central European News (CEN) reported.
Oscar Huallpa, 17,and his brother Juan, 10, wanted to have muscular bodies like the stars of "Esto es Guerra" (This is War), Nicola Porcella and Yaco Esquenazi. They'd been working out for two weeks, but were disappointed with the results and found an article online that claimed injecting oil would give them muscles.
"[Oscar] went to the local shop, and purchased oil and a syringe, and before trying it on himself injected [it] into the dog. Seeing that it gave the dog a bulge like a muscle and didn't seem to cause any harm, he then tried it on himself," his mother, Sebastiana, told CEN.
Juan tried it after his older brother, and a few hours later, both boys started getting pain in the limbs where they had injected the oil. Shortly after that, both had lost use of their arms and legs at the injection sites.
After being taken to the local hospital, the brothers were transferred to a larger hospital in the city of Arequipa in southern Peru for specialist treatment.
Doctors said the boys are on the mend now, but that they may need to remain hospitalized while the infection continues. The two underwent surgery to remove excess liquid and are lucky they escaped serious injury or even death, they said.
"I read it on the Internet. It said that Nicola and Yaco oil into their bodies to give them muscles, which is why I decided to give it a try. I only wanted to be like them," Oscar told a local TV station, apologizing for the trouble he caused his family.
"Esto es Guerra" is broadcast by American Television and features two groups, Lions and Cobras, that fight in different challenges in a bid to be champions.