Breast-feeding pods installed in New York-area airports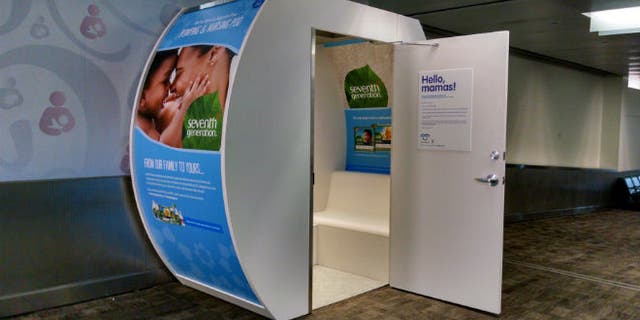 Starting Thursday, breast-feeding mothers traveling through New York area airports will have a private space to nurse their babies or pump their milk, The New York Times reported.
The 4-foot-by-8-foot spaces are equipped with two benches and an electrical outlet. Created by Mamava, a brand dedicated to breast-feeding support and culture, the pod can accommodate a family of four— with luggage— and the doors fully shut.
According to the New York Times, Seventh Generation, the household and baby care company, is sponsoring the installation of the pods at four airports: one in the JetBlue terminal at Kennedy Airport, two at Newark Liberty International Airport and one at LaGuardia Airport.
To find a pod location, mothers can use Mamava's app, available through Apple and planned for Android in July.
"Airports can be stressful environments and are busy, and we want to give moms a clean and comfortable area where they can pump or nurse," Ashley Orgain, Seventh Generation's manager of mission advocacy and outreach, told the newspaper. The company plans to expand the initiative to other airports.