Boy with leukemia joins California Highway Patrol for a day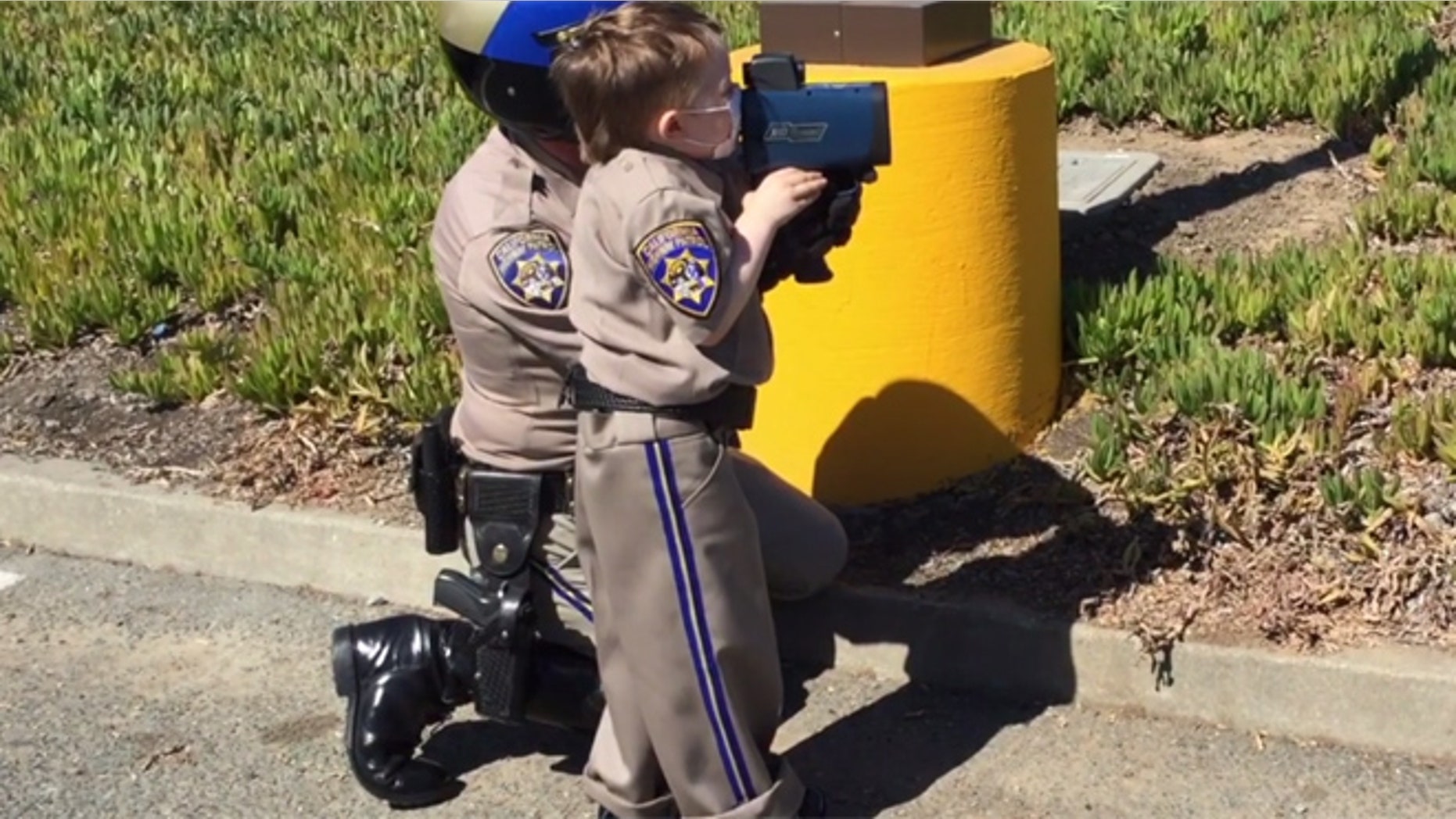 A 6-year-old boy with leukemia saw his young dreams come true when he was able to join the California Highway Patrol for a day, even dressing in uniform and helping pull over speedy drivers. Tristan, whose last name was not disclosed, has been battling the illness for three years, Fox 29 reported.
He used a radar gun to monitor traffic and checked out the patrol's helicopter fleet.
"We saw right away that Tristan was an especially brave kid and knew immediately he would make a fine Highway Patrolman; and for one special day, a very special boy became a CHP officer," the patrol wrote on its Facebook page.
"As children, many of us dreamed of being California Highway Patrol Officers. We imagined that one day we would be able to protect others. We stared at the shiny gold star and dreamed of one day becoming a CHP Officer… This little boy dreams of being a CHP Officer when he grows up," the post said.
A video shows Tristan pulling over a "suspect," who was a fellow officer that drove by too fast. After checking the officer's license and registration, Tristan tells him to "have a safe day," and gets ready for more.
"He's stronger than I could have ever been when I was younger," said Tristan's dad, who was not identified, according to Fox 29. "It's been a long time since I've seen a smile that big."